Cam4 is a live sex cams site but is it really free? Do fancy watching real people have sex on cams? Our Cam4.com review explains one of the world's largest live porn sites.
Cam4 porn site is 100% free to register and watch. The sex cam models are featured from different countries, 75+ to the exact. Many adult cam users also fancy themselves to be naked in front of the cam and watch cam models to the same on the other side and have a kinky little time.
Cam4 looks neat with presenting the hottest sex cams first and followed by new models. Let's look at what Cam4 as a whole can deliver.
Cam4.com: Is it really a free live porn site?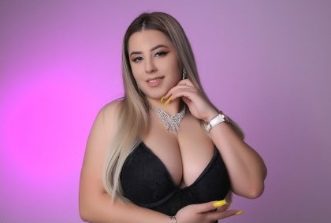 Typically, when a site claims it's one of the world's largest porn site, either it's true or a gimmick to attract adult users. In this case, Cam4 could be true.
Cam4.com has 250000+ sex cam models registered and working on the site for daily streaming live porn.
Are numbers enough to become the best sex cam site on the internet? Probably not.
We can a lot of amateur models or say next door girls/guys are registered compared to the professional cam models. The ratio wasn't great if you're truly looking for the finest sex cam action.
Cam4 does have some PRO steamy cam girls for sex but most of them are available at the late night. So, that leaves the general users to have connected with amateur and newly registered models for the day time.
I'm intrigued by the quality of new sex cam models, not that everyone is quick to fall into live sex action, but they're quite fun to talk. Sure as fuck they know how to keep the adult users engaged.
Cam4 Features:
Let's look at features of Cam4 and see if it is really worth a shot for adult cam users.
Cam2Cam – We have seen this feature in top sex cam sites such as Chaturbate (review at the link), so seeing this Cam4 wasn't really got me any curiosity at all. Cam2cam in Cam4 is certainly not up to the quality that we hoped for.
Favorites – This feature has almost become a default one in sex cam sites nowadays. Cam4 also happens to integrate favorites function pretty well and saves time for us to circle back and watch the racy sex cams.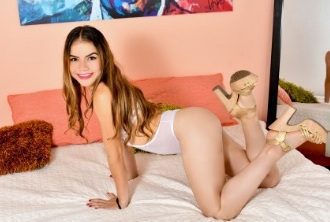 HD Live Cam Shows – Not sure about how adult users are taking this one, but sure as heck I have tried many times and found it's not so attractive.
When you claim to have the largest porn tagline, you ought to do a better job in reality.
Messages – The chatbox wasn't particularly flexible but yes, the good thing is registered users can send their messages to cam4 models directly. Not many sites are allowing that.
Social Media Connect – I absolutely love when a cam site introduces social media connect feature with models.
If I'm not wrong, BongaCams (review at the link) is one of the pioneers to integrate the feature. What's the impact? Tons of organic views and users coming from different platforms. Cam models receive extra money for this.
Viewers Count – I'm not particularly happy to look at the number of viewers attached to each sex cams. Sometimes an average sex cam shows get more viewers and sometimes it impacts the other sex cam members as well. It works as a part of the marketing tool. So, no complaints.
If you are a user of Cam4 you may have noticed lots of cam girls talking about Manyvids (review at the link). It's just a waste of time IMO but this is a place cam girls sell the content you can get for free already at Cam4.com.
Here's how the Cam4 site looks,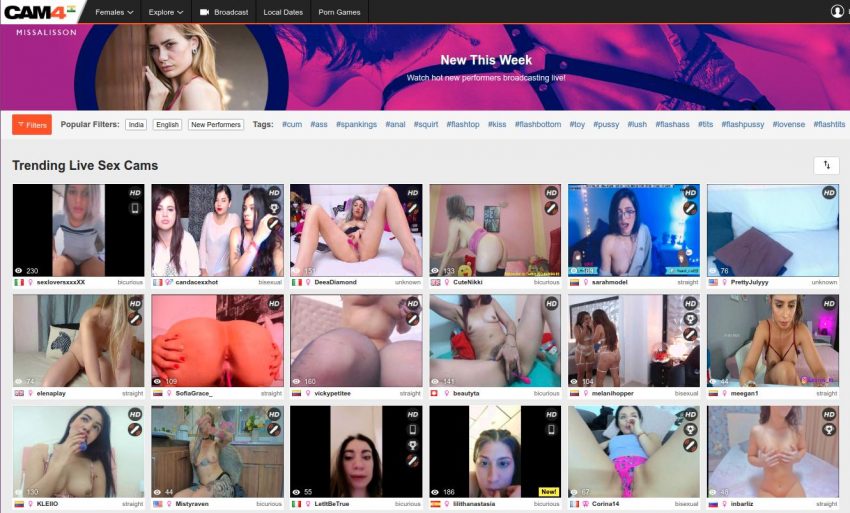 Cam4 Pricing:
Cam4 live porn shows work at the prepared model. Simple terms, as an adult user you have to buy tokens/credits in order to completely use Cam4.
No surprises for me as well, many top cam sites like LiveJasmin & Flirt4Free (review at the links) are doing the same pricing but that worked far better compared to Cam4 live porn site.
Using Tokens: Adult users' can watch live porn for free. Still, for a 1-1 private porn show, we have to buy tokens. Approximately 19.99$ to spend in order to use the complete features of the Cam4 Site as Gold user.
Sex Cam Modelling – Broadcasting the cams for adult users is far easier and the pay scale is better if not the best. But personally, If I wanna show my cams for users, I might as well check out the best adult sex cam sites available online and go for it.
Cam4 Findings & Conclusions: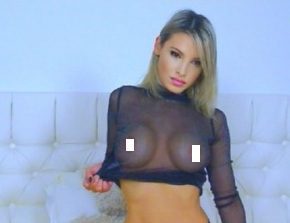 To be honest, I wish Cam4 had more to provide adults. Not sure If I can admit disappoint or not, I mean Cam4 is not entirely bad at all.
There are some great things that really help us to stay afloat in Cam4 but it is not enough.
Anybody with a few experiences of using sex cam sites might agree, Streamate.com is one of the perfect places for steamy hot sex. Overall, cam4 didn't really wow us.
I cannot blame Cam4.com for not improving much on the user experience and speed issues on different devices.
What I can say is, Cam4 has done a decent job and it's not so expensive compared to many other sex cam sites.
If you're looking for different sex cam models, Cam4 might surprise you but if you're looking for more tech-based features, Cam4 didn't climb the ladder yet. That being said, I enjoyed the time using Cam4 and I must say, it's a good start for newbies in adult cam sites.