Chaturbate Overview
Our Chaturbate reviews are fair and deal honestly. This site is the fastest growing adult webcam site in the world and is a unique business model. That is to be respected as the site flourishes on independent models. Chaturbate is most popular in North America but growing fast in all corners of the world. Likewise in Europe this cam site is growing very fast as well. Unlike cam sites where the studio is making a huge slice of the money generated Chaturbate is spreading the income more towards the models. That being said more income is not being generated and it has more of a free-for-all feel to it. Non-paying members are called greys. These are people who have no card on file and really just watch without paying. It's more a cam site where there are lots of guys watching the same model and little real interaction or intimacy. Which is fine, if that is what you are after.
Screenshot of Chaturbate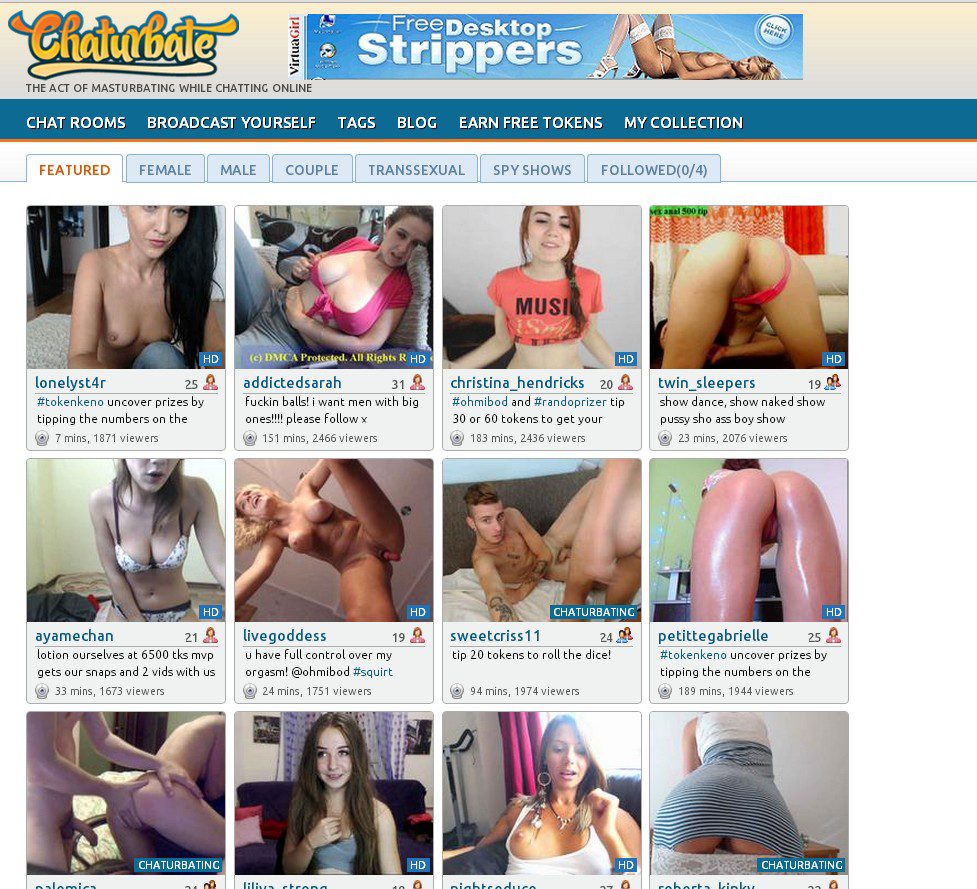 Features:
Chaturbate is one of the only sites that gives models hundreds of apps and bots that perform functions for them like resetting the token counter. This is neat but it gives the feel of a casino with some rather obscene sounds effects.
Costs and Prices of Chaturbate:
Chaturbate costs are actually about the same as other sites. However, when it comes to private shows which is really not the goal of chaturbate the costs are higher. Again, that is based on averages though since each models sets their own rate. What makes it a bit confusing for the user is the prices are in tokens and of course without joining and putting a card on file you never really know what it costs. Therefore we can share with you that the average cost me minute is $3.50-$5.00 which is reasonable but not cheap.
Sites like Chaturbate
The truth is there are no cam sites just like Chaturbate. Chaturbate can be compared to other live sex cams sites but the truth is the functionality and deep user and model side customizations and bots make Chaturbate a very, very unique live webcam sex site. Read our Chaturbate reviews conclusions below to learn more on alternative sites like Chaturbate.com.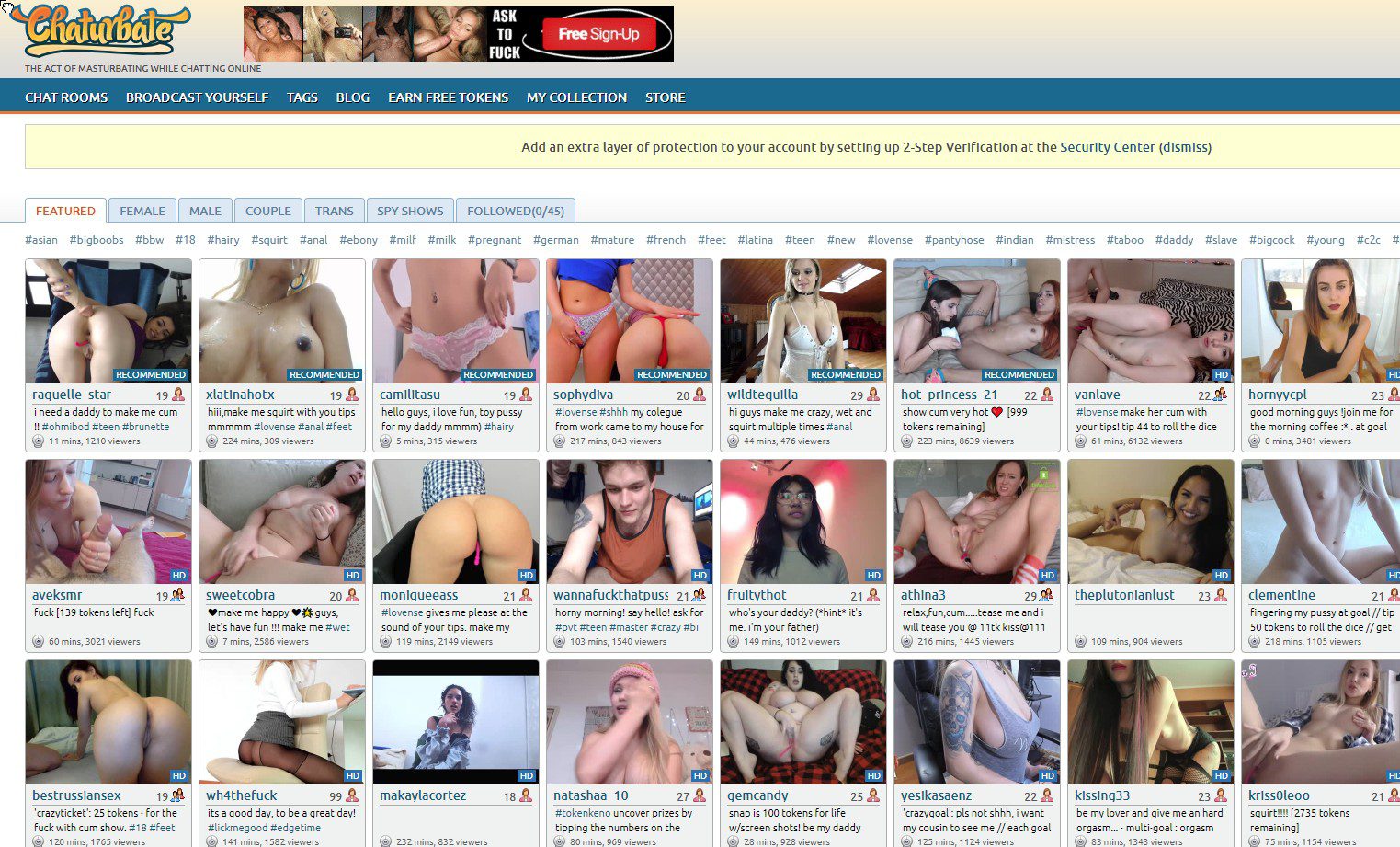 Site Advantages:
Chaturbate can be FREE if you just want to be a gawker. However, that gets old and most people like the true interaction between model and custom.
Positives / Negatives:
Others like to use their own webcam and go cam2cam. The models here have hundreds and sometimes thousands of people watching them. There is no way in those public adult chat sessions that they can do that. Chaturbate reviews are across the board not as good for that very reason.
Editor conclusions of Chaturbate:
Chaturbate is a cool site that is safe and we do enjoy checking out the wild and crazy public sex cam shows they have from time to time but it's not anywhere near the experience you get from the top 4 of 5 sites. The experience is far, far different at say a Jasmin or Streamate, which is our favorite site at the current time. Another site like Chaturbate is CamSoda.com but Chaturbate.com is WAY better than CamSoda with more models, better prices, and fewer glitches.
Visit Chaturbate.com here…