ImLive Overview
Updated ImLive reviews for 2015 including costs, features, history of this adult webcam chat site, and more are detailed below.
First off, for those who are not aware of it, Muly Litvak an art collector and internet entrepreneur is the pioneer behind this adult webcam site. Starting clear back in 2002, after first building some successful dating sites (which is a common theme in how adult webcam companies have come to be) Imlive established itself in the adult live webcams market.
Therefore, the company is now more than a decade old. Since adult webcam first became popular ImLive.com has been around and become a major force in the space.
Over the years they have added co-brands like FetishGalaxy, iDesires, SuperMen, Sexier.com, and more recently camscreative; an auto-rebilling membership hybrid to the other cams sites they own.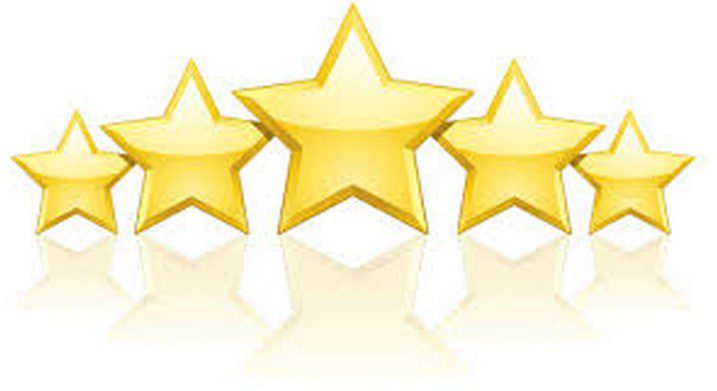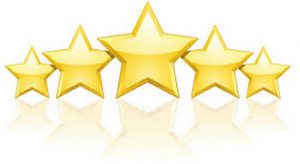 Imlive Features:
ImLive.com is a feature-rich adult webcam site but does not get involved so much with the selling of model clips like Flirt4Free (review at this link) or use bots like Chaturbate.
They instead focus much like cams.com does on a streamlined simple platform that is easy to use and centered around two-way cam interaction.
One could write a book if they wanted to cover all the features of a modern sex cam site so we instead narrow our focus to what users will pay the most attention to or get the most use from.
Zoom: They have put much focus on their ways to view the models during the shows and this is one of the coolest features of ImLive; one that other adult cam sites do not offer I might add.
Languages: Spanish Russian Dutch German and a whole host of other languages are offered. Scroll to the bottom of the page under the tab called International to locate the versions in your preferred language.
Search: ImLive has been very creative and original with the labels they use for search. Rather than the typical generic ways to search on competing sites, ImLive has buttons across the top of the site as shown below.
Hall of Fame: This is a great tool to find the most popular top models on ImLive.
Awards: ImLive also has an internal system for model awards, albeit it's a bit cheesy.
Bonuses: Everyday ImLive chooses 12 active members and gives them 100 credits. Kind of a cool way to encourage repeat visits.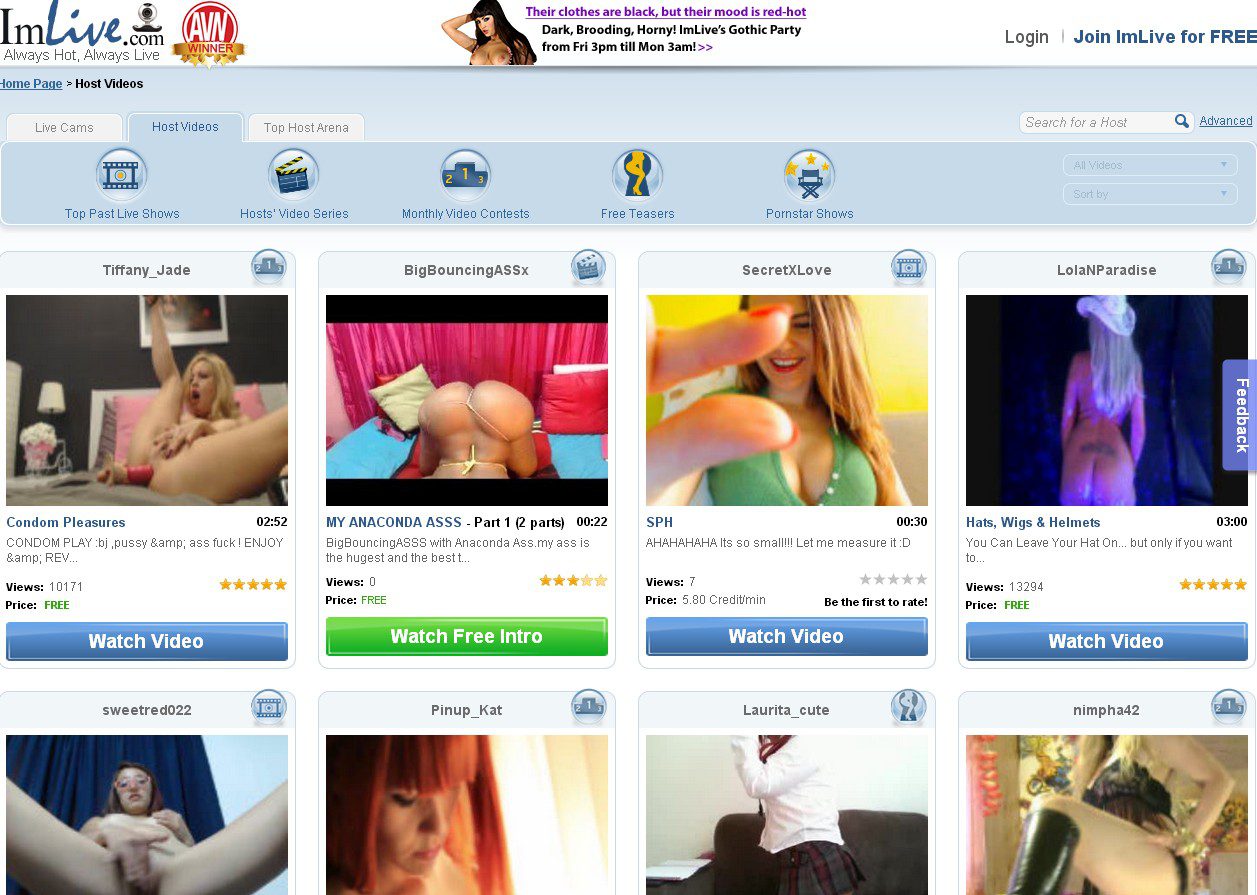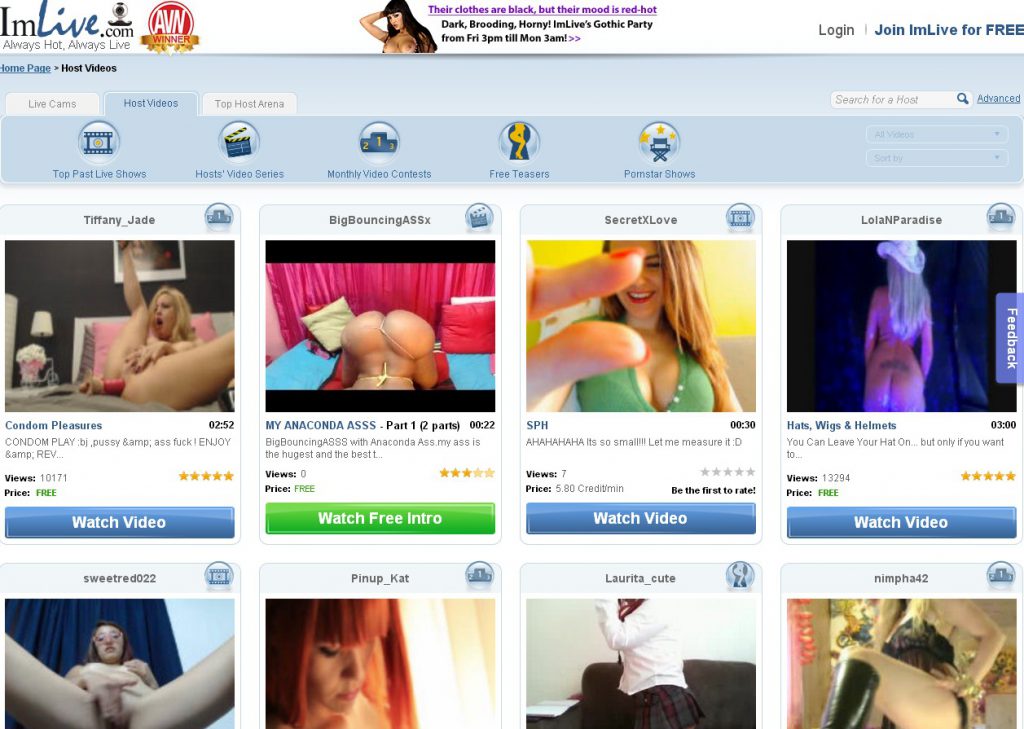 ImLive.com Costs / Show Prices:
Our ImLive.com.com reviews are fairly positive because for the core use of the site not many weaknesses can be located. Perhaps if we had to find one it would be not as clean of a site in general.
The prices are not the lowest but they are very comparable. It's not possible to cite a flat cost since they sell credit packages that you apply towards going into private shows with models.
Since the model chooses the number of credits they charge your costs will vary by whom you choose to get a private adult webcam show.
That being said when we did some cost sampling her we came to an average cost per minute of $2.99 which we think it a very good average.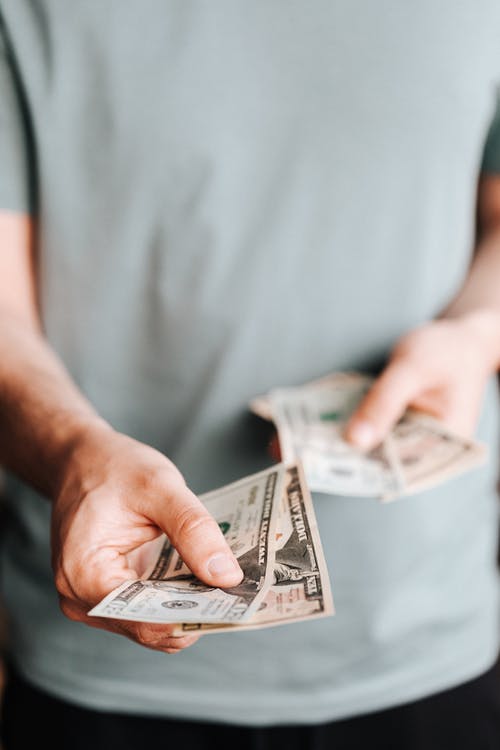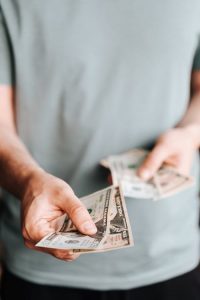 Credit packages are:
25 credits
50 credits
75 credits
100 credits
NOTE: You can top up in the middle of a show to keep going which is a neat feature.
Site Advantages:
As we previously stated the core functionality is what ImLive.com does so very well. Our reviews must give them credit for continuing to focus on the person sitting at home wanting to interact with the models.
There are less clutter here and tons of online models are ready to fo naked in just one click.
Remember, we have also ranked all the Top 5 Live Webcam Sites for Adults by niche. So check that out to compare shemale, Asian, Milf, and Gay cam site comparisons.
Positives / Negatives: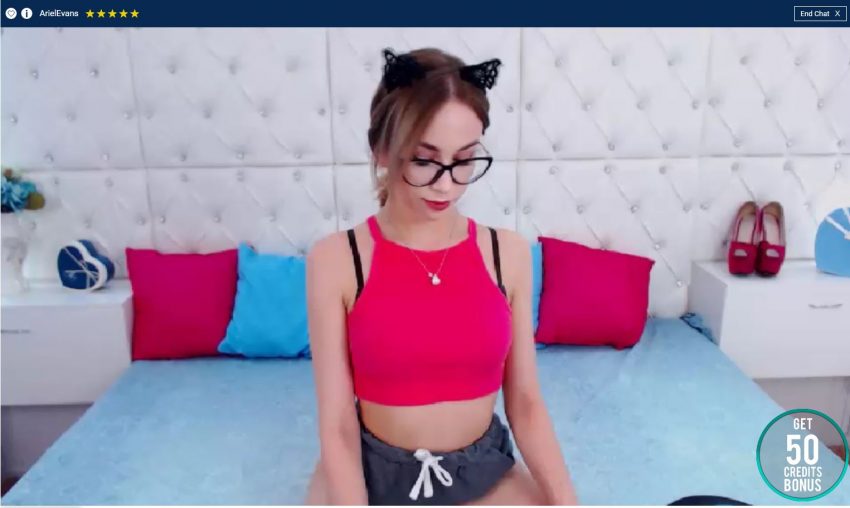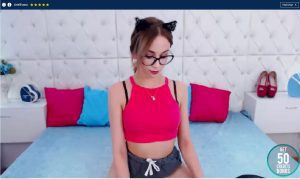 ImLive.com has won awards from industry sources like YNOT, GY, AVN, AW Awards, and many others so this is a leading industry webcam site. The only negatives might be a bit of a clunky design but since they do have many other co-brands you can enjoy the same models on any one of their sites, some of which may be more to your liking.
We would like to see more North American models and more American cam girls than they typically offer but it also must be understood that these American webcam girls typically charge a lot more per minute.
If you are looking for American pornstars on webcam ImLive is not the best site. That being said they have a TON of BDSM and kink models and lots of part-time amateurs.
Editor conclusions about ImLive.com:
It has to be said that
A. ImLive is a top sex cam site and B. that ImLive.com has a very wide selection of live webcam models for very fair show prices. Still, it is missing that charm and craze you expect from the top 3 cheap sex cam sites.
But, overall, you can say it stands out beyond your expectation and reach the level of the best adult webcam sites from last years of cam service. They are still upgrading their interface and going to introduce the Autobot chat system to remove and flag the spam users to keep the platform clean and safer.
The recent updates on Imlive.com make the site run way faster than last year. But, as it lacks the total number of the online models at a time it may lose the battle with Streamate.com.
In other words, if you are fond of Russian beauties and want to check them naked live on cam then, Bongacams (review at this link) is worth trying.