Manyvids is often confused as a nude video webcam site but its primary focus is on clip-selling. The site caters to cam girls. Our manyvids.com review explains more about the history of this site and what it is most often used for as well as what usefulness it offers compared to leading xxx cam sites.
Co-founded in 2014 by CEO Bella French, Manyvids is a Canadian based adult entertainment video hosting & live streaming site.
Manyvids tag themselves as the hottest sex video site but is that really true or it's all just a maneuver technique to pull adult users? We will check everything on this uncompromising review.
Manyvids – A Shitty Place to Watch Porn and Sex Cams!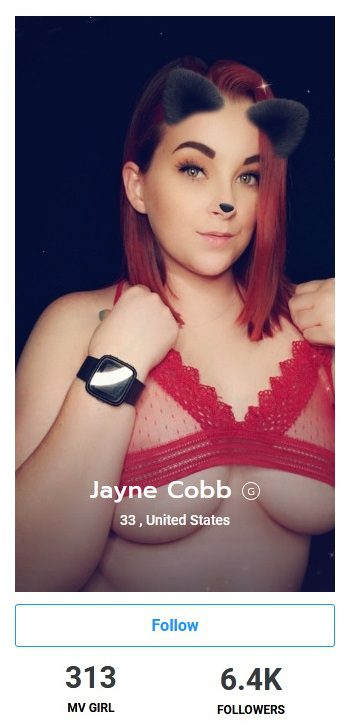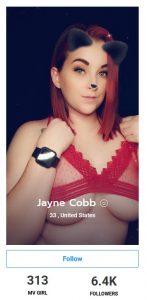 Manyvids claim as a place to connect our fantasies on Amateur porn, Clipsite, XXX vids, Camgirls, Adult vids, and Sexy Girls. I'm not sure it worked perfectly on any of those mentioned categories.
Manyvids is all about paid sexual content and which they're branding as MV stars and MV videos.
We already have 100s of porn sites that uploaded free videos every damn day and why on earth we wanna pay money to watch porn in Myvids? It's fucking crazy!
Let's look at all the features from Manyvids below. I'm gonna warn adult sex cam users right now, it's more likely piss you off. Because checking on Manyvids made me feel exactly that.
Manyvids Features:
Let's get things perfectly straight, MV is a branded platform to watch porn and live cams. That's a bummer early on. We have a lot of porn and live sex cam sites for free. But Manyvids is more of a paid website to do either of that.
The thing I find ridiculous is how genuine adult users fall into Manyvids.com without thinking twice. MV cams are smart enough to create a brand that has nothing, and I mean it, NOTHING special in it.
Entering the site pops up a window with four options such as, MV All, MV Straight, MV Gay Boys, MV Trans.
The home page of Manyvids is slightly off the charts, we can see a lot of spaces have been wasted and I find it less attractive than another adult cam site called Cam4 (review at the link).
Join Free – Thankfully, joining the manyvids is easier like most of sex cam sites.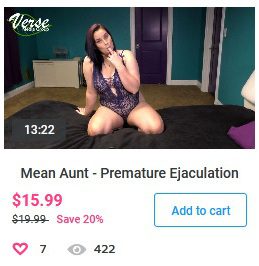 Vids – Here's where we can check out the porn videos from manyvids. Nothing fascinating to watch, just the regular porn stuff in a glamour way.
MV Stars – As I mentioned above, Manyvids is a paid porn cam site and they've recruited so many Amateur models and tagged themselves as stars in here.
Contests – Another joke in the name of contests, sex cam models are given some target, and whoever achieves it has prize money shared. Maximum we can see is a prize of 1200$ given to top MV stars.
MV Fetish – Watch fetish videos from Manyvids here. When I mean watch, it means you have to be a registered member and paid the money to watch it.
I would rather watch free sex cam sites like LiveJasmin & Chaturbate (review at the links) than wasting my money in Manyvids.
MV Social – The social side of the Amateur and Professional porn and sex cam models are featured here. They've been promoted on Twitter, Instagram, and other social media platforms.
MV Live Beta – Finally, the live sex cams are available in live beta feature and have to say, this wasn't the most erotic sex chat platform I have seen so far. For fuck sake, the chatbox looks like a forum and not a sex cam site.
Manyvids have done nothing but giving disappointments to the majority of adult sex cam members.
Apart from that here's how the videos from manyvids.com are listed into different titled categories,
Being Viewed
Recently Sold
Safe for Work
BBW
Financial Domination
MILF
ASMR
Mukbang
Sexy Gamer
Pregnant
Recently uploaded
Cosplay
Free – Out of 1 million videos they mentioned in Manvids, I could hardly see 10% as free porn videos. Manyvids is a big joke.
Here's the home page of Manyvids,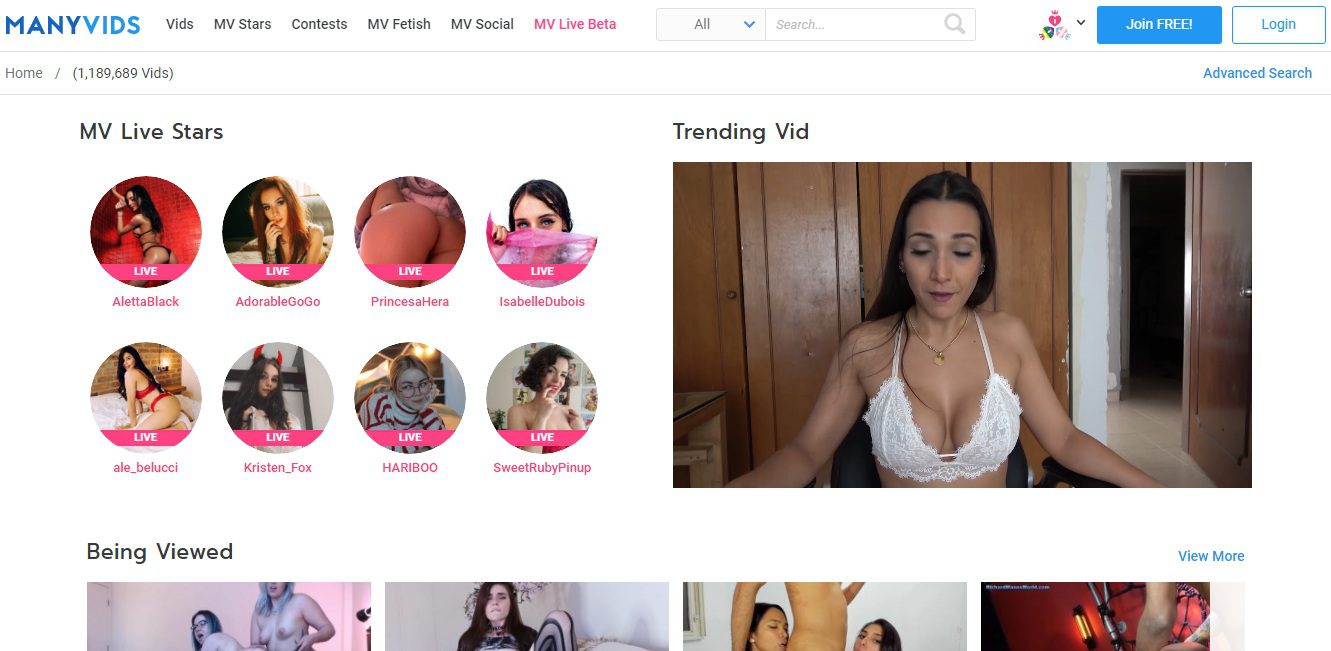 Manyvids Pricing:
It's plain and simple, every video in Manyvids has price tags mentioned below and nothing secretive about it. If you're a registered member, you can easily see that.
Do you really think anybody would be willing to paying 20$ to watch a 10 mins porn video? I finding it as a laughing stock and nothing more than that.
I would rather spend that money on Flirt4Free (review at the link) and happily jerk off watching live sex cam models doing me the shows.
Manyvids Findings & Conclusion: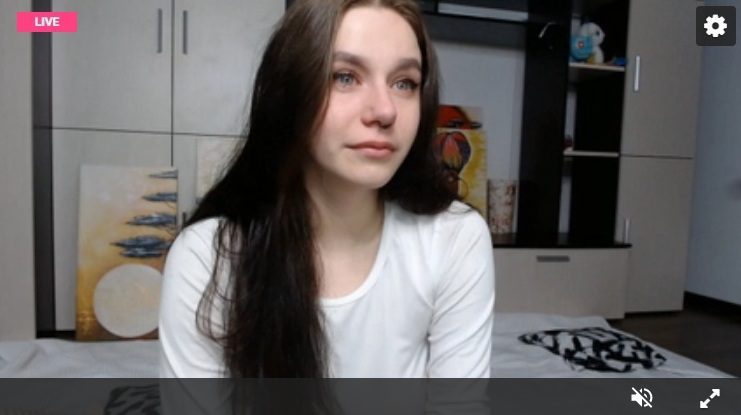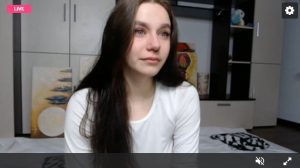 I wish I could have pointed anything exceptional for adult sex cam users, but Manyvids didn't have anything to surprise us in a good manner.
Nobody wants to watch porn videos giving away 25$. Well, at least I wouldn't do that.
The thing I liked about Manvids is the attempt to show porn models as MV stars and also showing the Porn videos in good quality.
Live sex cams in Manyvids is a total disaster. The cam quality is a waste and didn't load fast on desktop and mobile.
My suggestion to genuine adult sex cam members, if you wanna watch sex cams, Manyvids is an awful platform for that.
I would happily spend the money on Streamate.com for a full-time sex cam fun with top models. Bonus, HD sex cams work great in all the devices.
Overall, in a way, I felt reviewing Manyvids is vital and it could possibly open up the eyes of rookie adult cam users. Manyvids is a shitty place and anybody would are fond of watching top free sex cam sites would agree on that.
Heck, you'd be better off checking out the hottest bongacam teen cam girls.