Do you fancy watching Japanese Porn? Well, this might be something worth a read for you.
DxLive is a Live Japanese Sex Cam Site for those who are into Japanese and Asian Porn Online. Watching HD Japanese sex cams are now easier with the DxLive site.
Japanese Live Cams are grown exponentially compared to other Asian sex cam sites. From the looks of it, DxLive is a good place to watch Japanese sex cams.
One of the critical things we usually face in DxLive is the language. More than 85% of sex cam models know only Japanese and followed by other Asian languages.
So, we can understand DxLive needs a massive improvement on that, and let's check out everything we need to know about Japanese sex cams.
DxLive: Can We Trust this Japanese Live Sex Cams Site?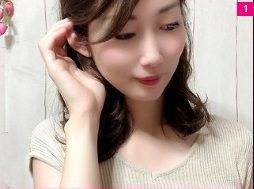 DxLive is a good start for Asian adults to check out the different sides of the Japanese adult entertainment industry.
We have seen Japanese porn on how fetish and kinky it can be.
However, Live sex cams are different from porn and whether DxLive gave justice to adult cam users, we will check out here.
From the looks of it, I must say DxLive.com could have done better work on the website theme.
We can see an awful lot of ads clearly spoiling the user's interaction on the site.
We can check out the number of]girls currently online, having private sessions, and a total of registered models.
DxLive is a dedicated Japanese sex cam site and we haven't seen many competitive brands for that. So, the market is huge, and did DxLive sex cams capitalize on the potential? Yes and No.
DxLive takes great pride in sustaining as one of the best Japanese live sex cams sites on the market. Nevertheless, they could have captured a larger audience by now but the looks of it show a different story.
Hikaru1131 is one of tens of thousands of models on the DxLive cams site. Just keep in mind while it's not a scam, it's definitely a replicated site whereby videos are fed from a parent platform.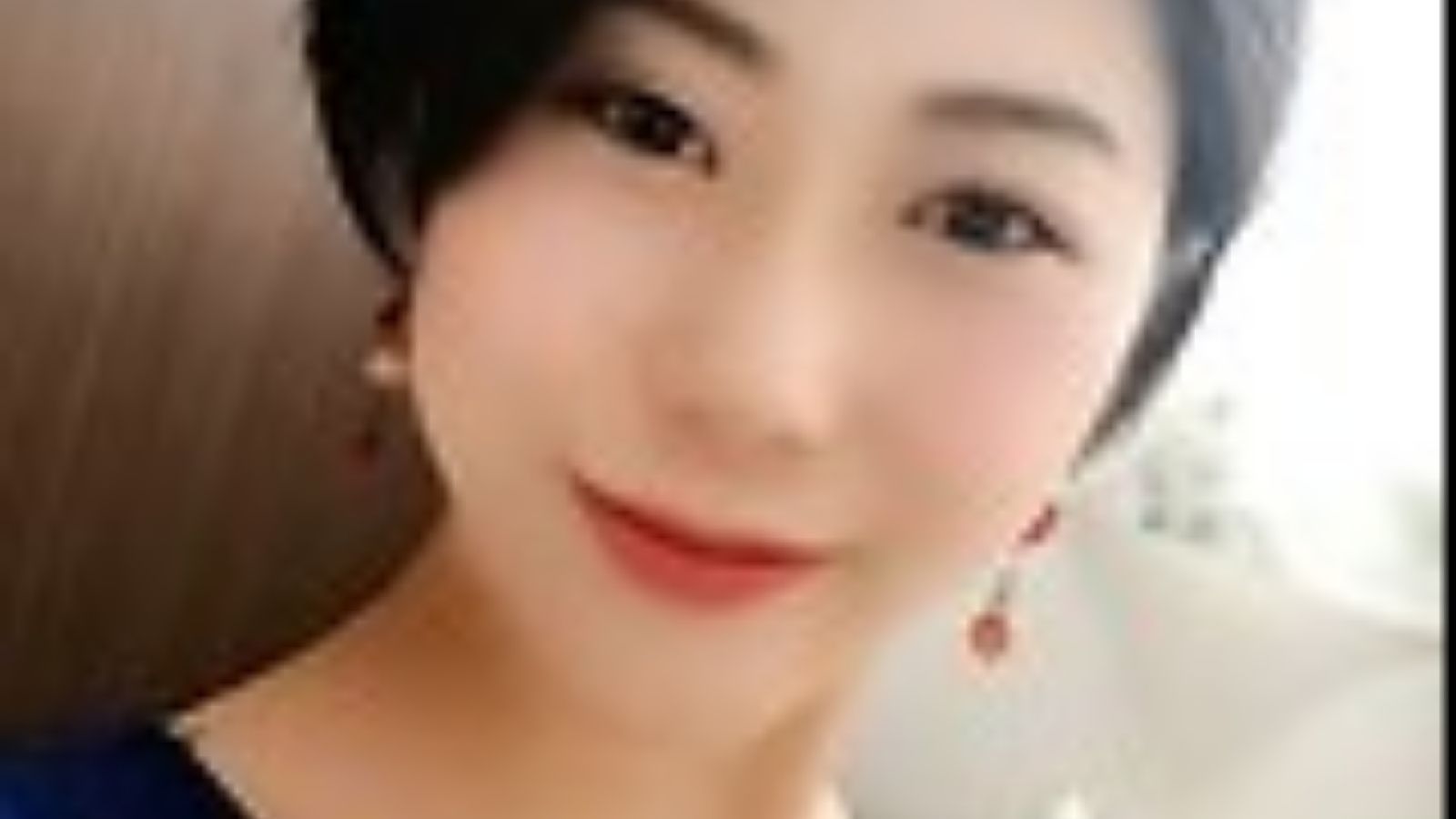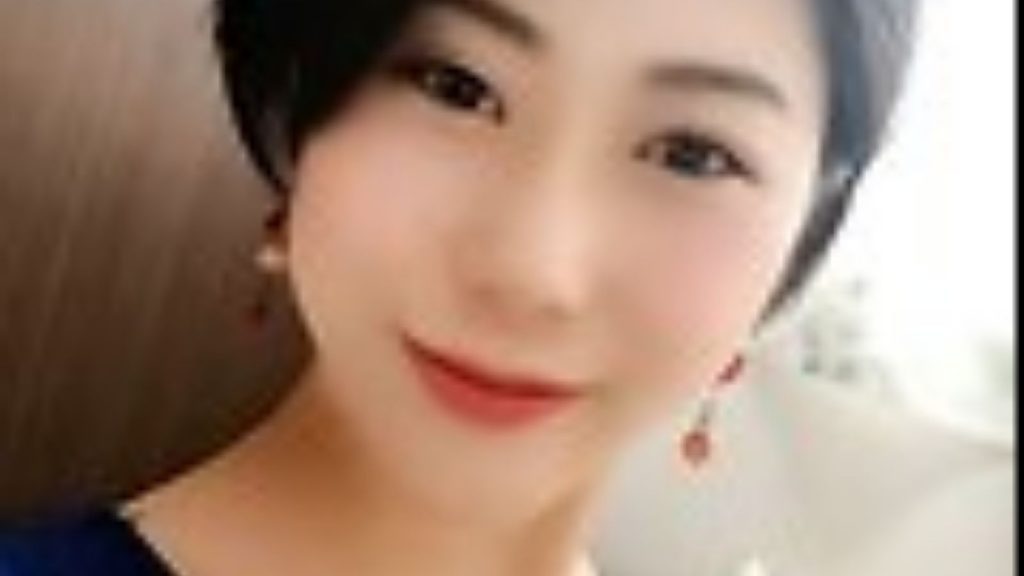 DxLive Features:
Let's look at some of the best and worst features of DxLive,
How to Play: Clicking on this option takes the user for registering on this site for free. The Main Menu explains the Purchase points clearly,
Profile Registration for Free
Profile points for about 2600 yen while Joining
No additional charges to users until they purchase points
The Registration process is not simple and straightforward compared to other best sex cam sites. I remember signing up for Streamate (review at the link) for the first time 6 years back and even back then it's easy and simple.
Model Profiles: We can see 60+ Japanese sex cam girl profiles are shown in the main gallery. Sexy is the word I can recall, adult cam users can separate and view girls based on, Live video, Newcomer, Big boobs,  Favorite, Mature Woman, Shaved, Married woman, & Vibrator.
Girl Reviews: I'm not particularly a big fan of giving reviews to sex cam models. If I enjoy their company in cam shows, I'll keep them in favorites and watch them perform often.
Giving away reviews to one set of models obviously decreases the cam shows for other models and that's not healthy.
Ranking: A ranking for Japanese cam girls is visible on the main page. We can check the rankings of girls who are available online and offline as well. I would rather see a monthly ranking than a daily ranking.
Anyway, DxLive must certainly think about this option and update it better.
Gift: Unlike other sex cam sites, the Japanese love giving away gifts to sex cam models quite often. Trust me, they will spend a lot more money when they porn models. Gifts in DxLive are far more different compared to other sites.
Here is the list of gifts we can see in DxLive.com,
Rimocha, Underwear, Adult sex toys, Fashion Accessories, Home Appliances, Cosmetics, Food, and Beverages.
D2Pass Members Site: An unique ID that is shared to users after registration is done on DXlive. With that ID, adult cam users can access all the D2Pass sites mentioned in DxLive. I.e One login to access many niche sex cam sites.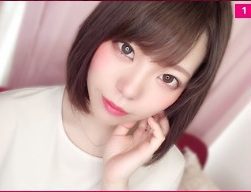 DxLive News: DxLive must update this section. Most of the news coming away is outdated in DxLive.
Not the type of thing you tend to have when you're a front runner of Japanese porn cams.
DxLive Blog: Like news, the blog contents are not maintained properly. Readers will find a difficult time understanding all this.
DxLive Ads: We do understand Advertisements are part of money-making in sex cam sites, but they should not be placed in a disturbing manner. DxLive needs massive improvements here.
Other Asian sex cam sites:
The general rule as an adult sex cam user, don't stick to one sex cam site if you're not particularly happy about the performance. I have seen tons of Asian sex cam models in Chaturbate & Flirt4Free (review at the links).
Trust me, the above two sites are not Asian-based cam sites and still have the finest sex cam models around the globe. For those who find it difficult to cope up with the Japanese language in DxLive, you might have to check those two I just mentioned above. It's free to watch.
Here's how the home page of the DxLive site looks.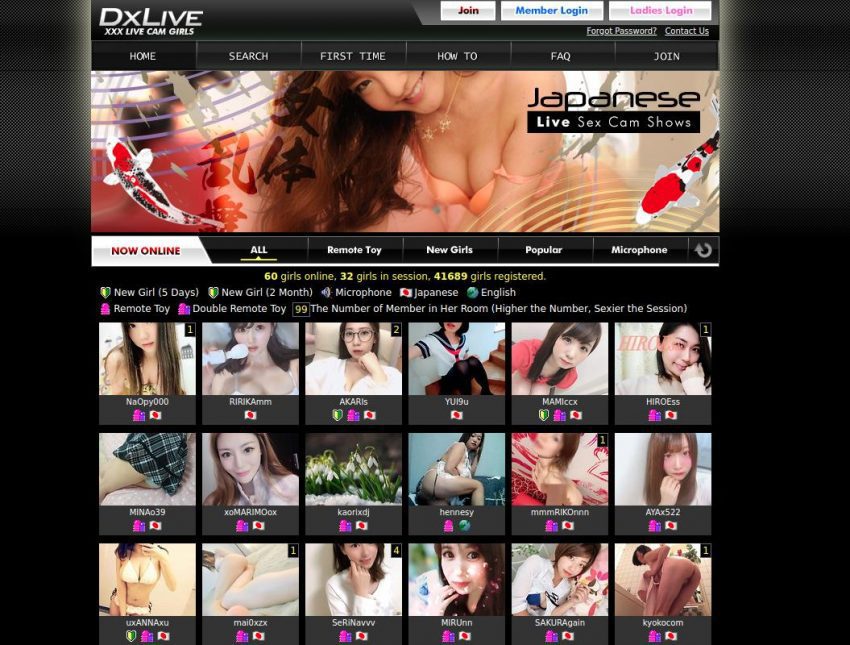 DxLive Costs & Asian Cam Girls Prices Here:
Here's how the pricing is distributed in Dxlive sex cams,
25 Points for 50$
50 Points for 100$
110 Points for 200$
170 Points for 300$
1 min = 1.2 points for Peeping (Just Watching)
1 min = 1.2 points for Message (Chat with Models)
DxLive Findings & Conclusions: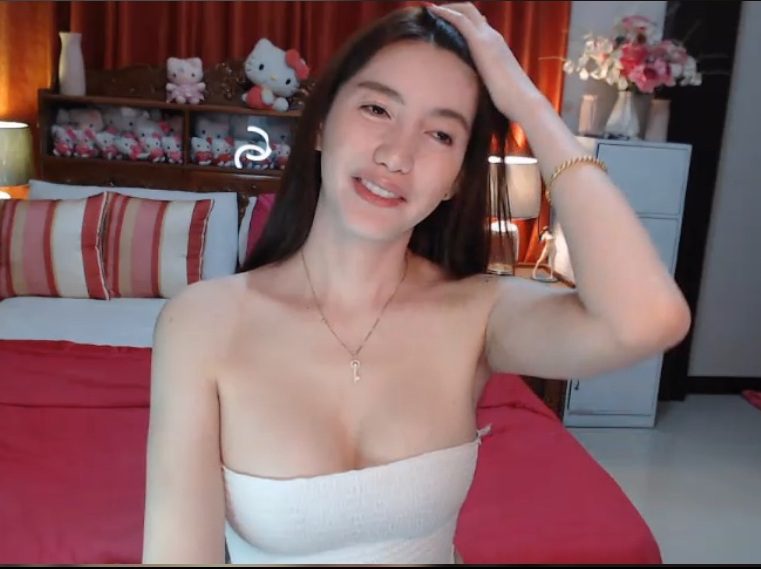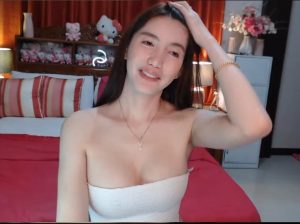 I wish I could ponder all the great things about DxLive for cam users, but I have to be honest, DxLive is a good Japanese sex cam site for locals.
In this market, I wouldn't go to DxLive for Asian porn cams, the reason is simple, the experience of using the site is not up to the mark.
DxLive porn girls have done a great job keep the website stay in the competition.
Because I can hardly see other reasons for the success apart from models.
The DxLive experience is not great at all, the user interface is confusing and there is not much mobile-friendliness too.
They can take a look at LiveJasmin.com for example, it has a mammoth variety of porn models ready to feast the adult users, and arguably the finest sex cam site I have used so far.
If you're a Japanese adult who likes to go naughty and watch sex on cams, then DxLive.com could be your platform.