It's far overdue that we discuss the dismal reallifecam website at reallifecam.com. This cheesy voyeur cam site is a creation based in the Czech Republic with so-called Amateurs caught on hidden cams. It has a bit of a following and even goes by the moniker of RLC. The real life cam service purports to give you a private real life cam view into the lives of girlfriends and couples during intimate moments; which is all pure bullshit.
Let's talk about facts in our reallifecam review. We tested reallifecam. Our review covers the prices & costs to use RealLifeCam.com. Learn what to expect as a user from someone who has actually spent a fair amount of time seeing what is offered at this website. See how it compares & if it's safe or legit before you spend your money.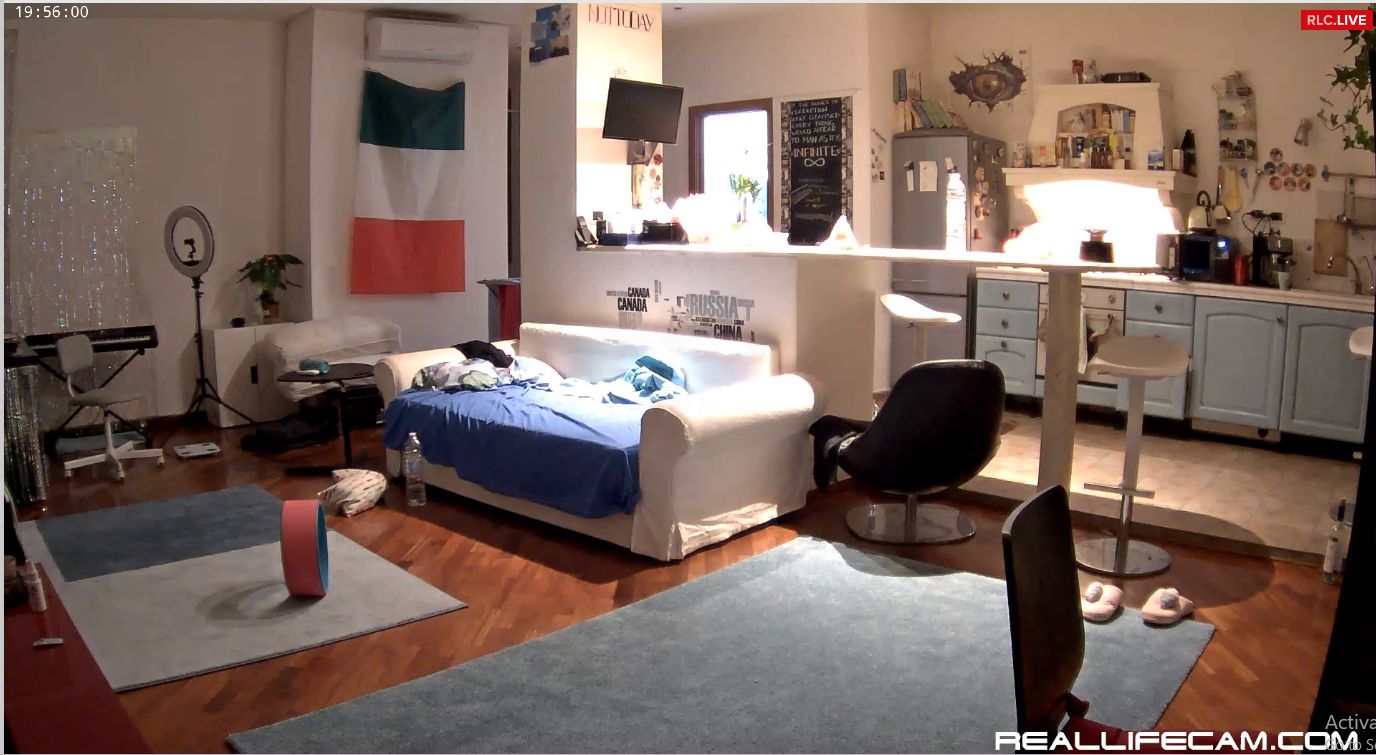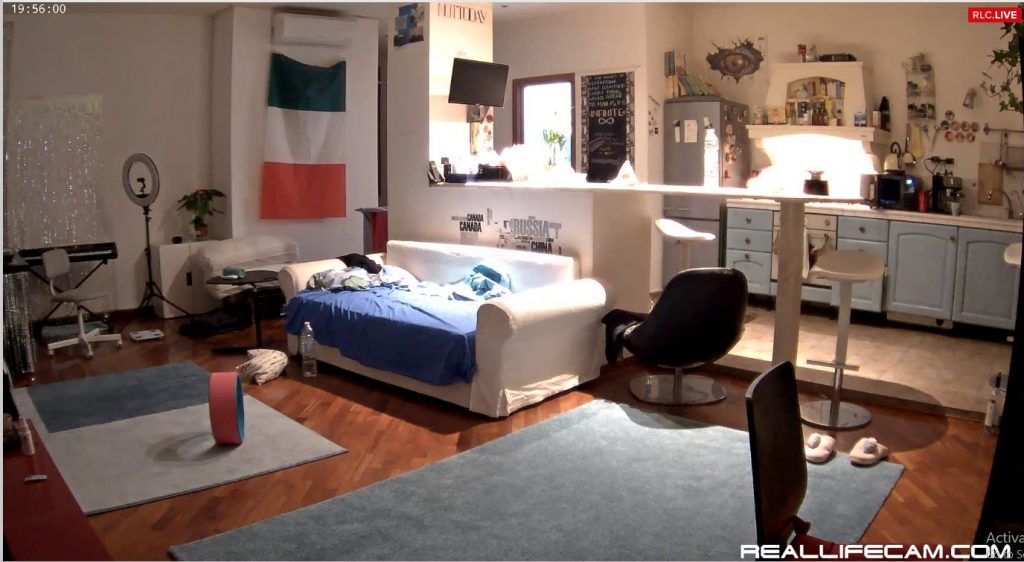 So I spent 3 weeks trying out this so-called hidden cams website and I am here to tell you that it's a complete waste of money when you compare all the full-fledged live cam sites for adults. First, you have to get past the name.
These are not real life cams, but paid actors and this is quite simply a sex webcam site. The same is true of Voyeur-house tv.
The sort of blend a real world looking house which is broadcasts from dozens of different homes in reality with some explicit sex scenes. That is what you get. The action though is slow and staged and has the feeling of a 1990's porn.
The sex looks bland and is slow and the quality of the video feeds is poor as well mostly due to antiquated flash player video quality. I would rather through in some tokens on outdoor porn models and have them flash their titties at me.
The selection of performers is great if you are Russian or from the Eastern Bloc but if you are American and speak English then it seems like a bad Russian reality show mixed with porn scenes. My advice before I even delve into the features of reallifecam is to skip it, save the money and check out the top adult cam sites.
Top Performers on RealLifeCam
Hell I even stuck around long enough to capture the names of the so-called top performers on reallifecam. These are their stage names.
Linda and Tibor – Looked like a bad sex movie
Asia and Hakeem – She was not excited at all in her sex scene.
Martina and Alberto – Pretty sure Alberto wanted a burrito more than fucking Martina
Carla and Yanai – Decent show but hardly a hidden cam; they started into the webcam
Masha – fake solo
Leora – Watching her peeing was a bit strange, there must be some real sickos out there.
Sara, Stella, Jessica – About the worst hidden cam lesbian scene I have ever witnessed.
Sofie, Naomi- Okay so the facial was decent.
RealLifeCam Included features:
All apartments and cameras
Multiviewer (up to 4)
Motion detection
Preview of all popular cameras
Preview in menu
Auto-follow top cam
Full-window mode
RLC Remote
+RLC Replay
RLC Replay allows you to watch videos recorded by all cameras in the past 24 hours (up to 7 days while your subscription continues).
RealLifeCam Membership Prices / Costs to use:
The full membership costs of reallifecam are below.
$34.95 / 30 days ($1.17/day)
22% off – you save $10
$99.95 / 90 days ($1.11/day)
26% off – you save $35
$179.95 / 180 days ($1.00/day)
33% off – you save $90
However the Standard Membership Prices are as follows:
$19.95 / 30 days ($0.67/day)
33% off – you save $10
$54.95 / 90 days ($0.61/day)
40% off – you save $35
$99.95 / 180 days ($0.56/day)
45% off – you save $80
RealLifeCam Review Summary: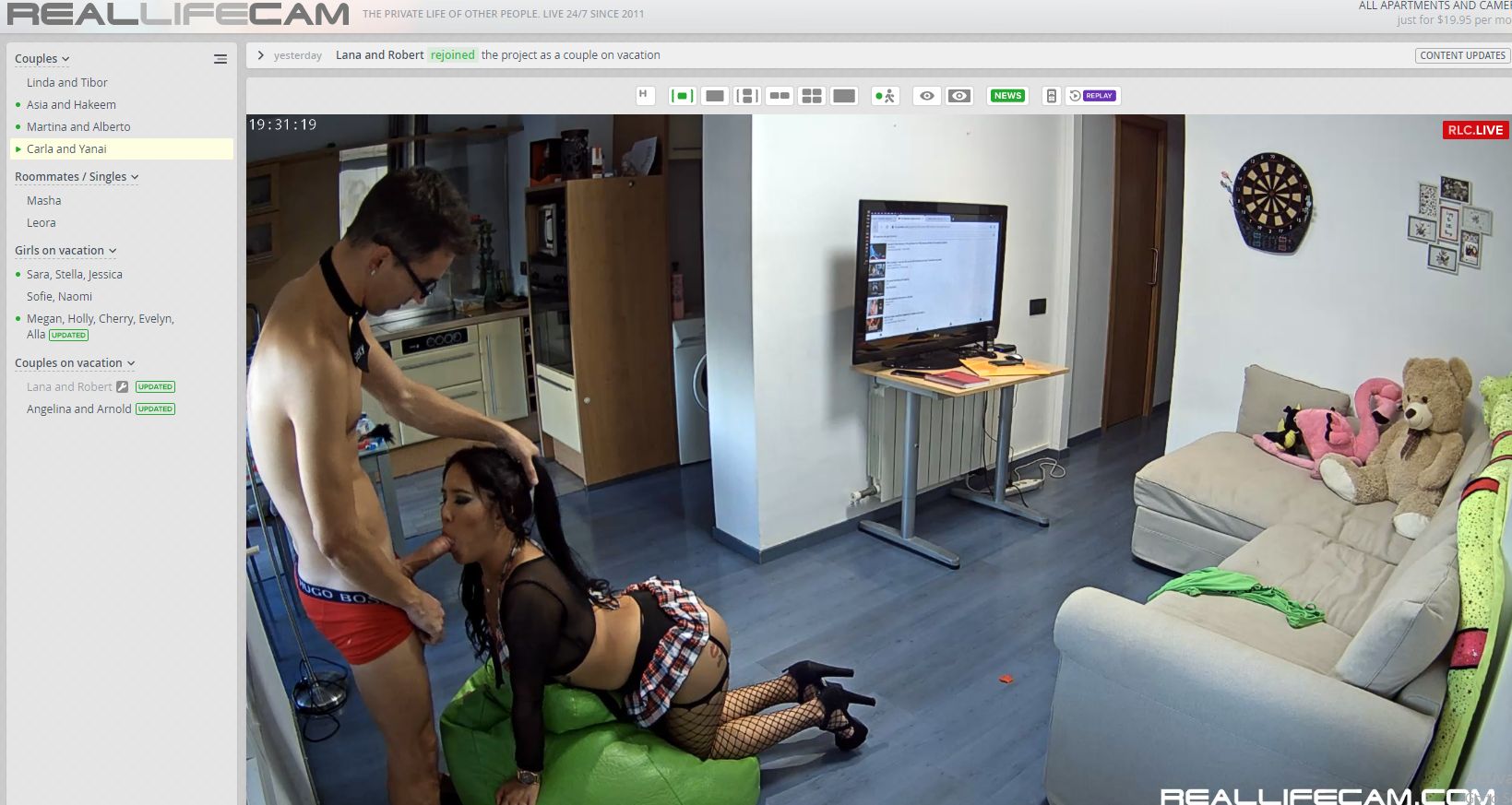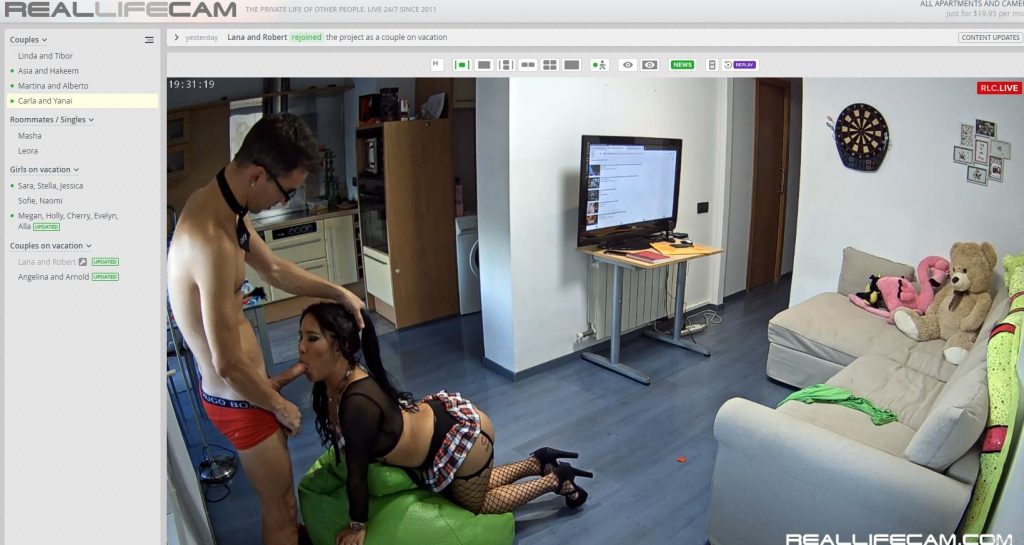 We give it a score of 2 out of 5 stars. We tested voyeur house as well and it was just as bad! I would rather have my dick jerked off watching live sex cams with genuine couples and exciting live porn.
Reallifecam is a real life cam site like camarads which projects itself as a hidden cams voyeur site. In reality it nothing of the sort.
It is a business that pays private porn actors to set up webcams from their home, no different from adult webcam sites like Streamate.com; except that you are pigeonholing yourself into waiting for no more than 20 or so performers to pop an erection.
The reality is the leading live sex sites have thousands of performers and the action is non-stop and many of these sites are next to free to use. Head into my recent collection of streamate cam girls to peek into their nude shows.
Thus, there is really no value to be had in paying for a slow loading and limited hidden cam sex services like reallifecam when modern adult webcam sites offer thousands of couples on live cams having sex who you'd have no idea are not on hidden cam either. You are forced to believe a false narrative based on a domain name and nothing more at reallifecam.
I mean for goodness sake cam sites like LiveJasmin allow you to search cam girls by price these days. The same goes for couples, thus you can pretend you're using that cam site and have 10x the selection or use my favorite sex webcam site and get way better prices for live sex webcam shows at Streamate. Just don't fall prey to the pornhublive white label gimmick.