Camarads at Camarads.com claims to offer voyeur cams via a voyeur house of their own. We recently also wrote a voyeur house review for the original spy sex cams site at VoyeurHouse.com too and this site is a lot like that one but that was not a good thing. Our camarads review will share it this voyeur webcam site measure up and what is it like to be a member? Our Camarads review also sheds light on the costs and prices. See if it is legit or not and a safe place to view voyeur webcams.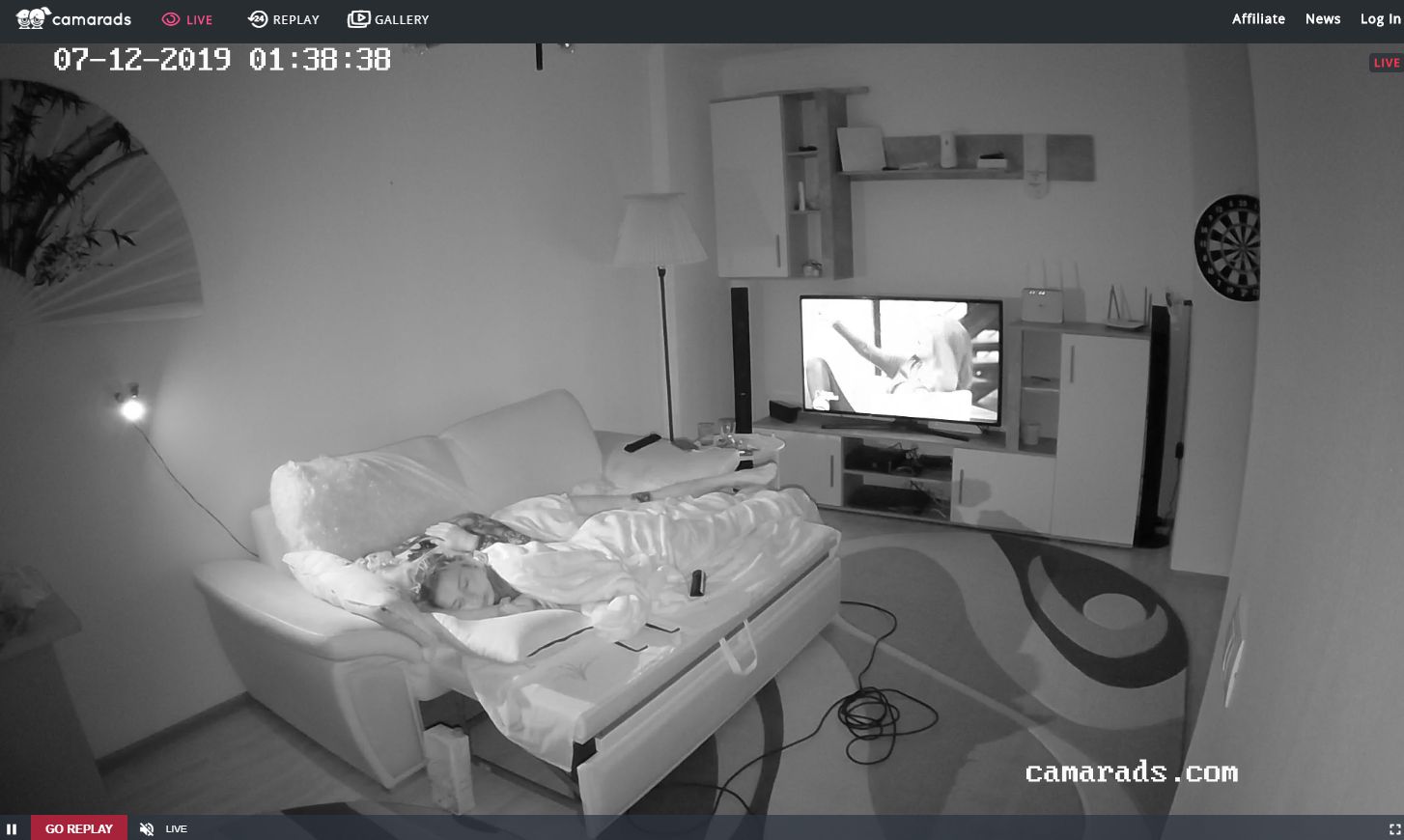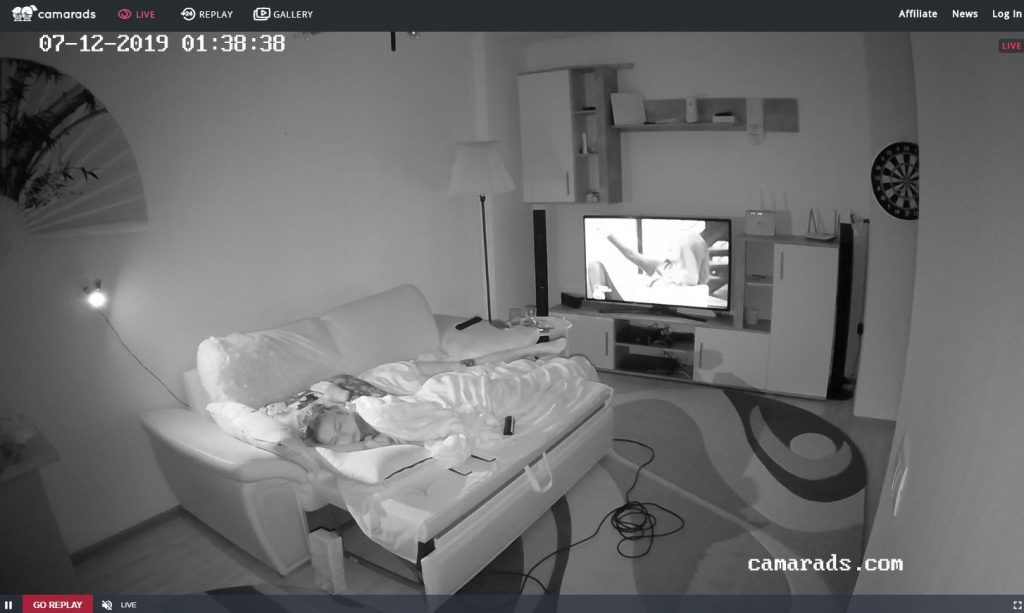 With that in mind lets answer the question what is camarads and how does it work…
What is Camarads? A New Spy Sex Cams and Voyeur House
Most recently we tested Camarads with buying a premium membership. Our goal was to see if camarads delivers a good value to users as well as to document for others what they can expect to get from buying a membership at this voyeur sex cams site. There is nothing more frustrating for us than to be the bearers of bad news but our camarads review uncovered lots of exaggerations and very little action.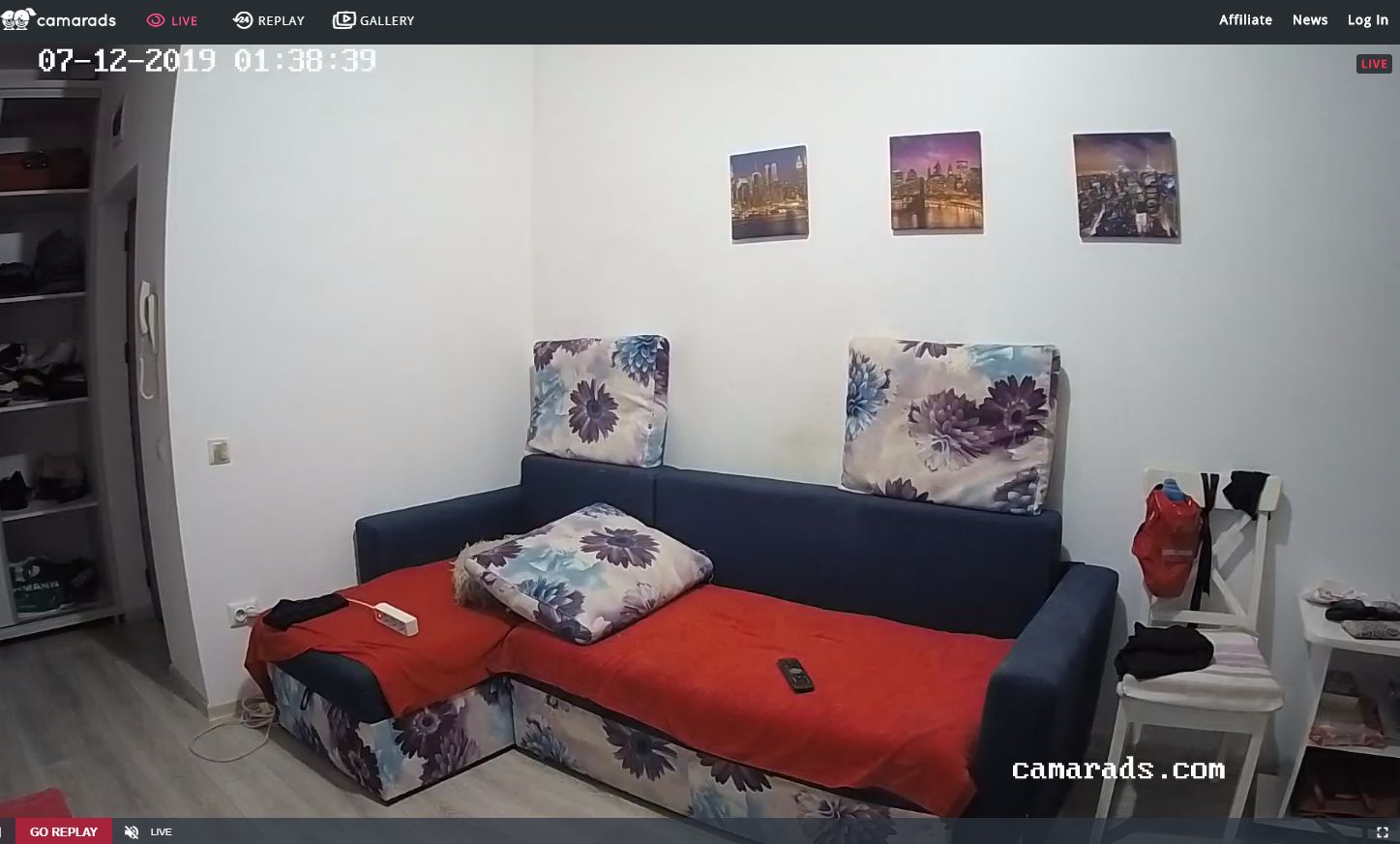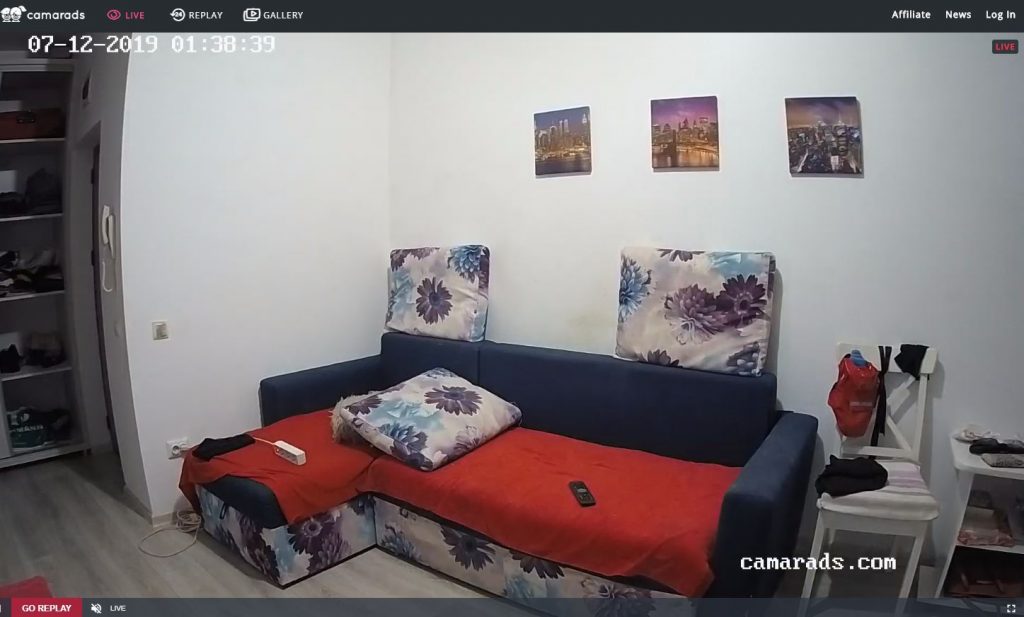 To be perfectly frank with you Camarads.com has to be one of the worst voyeur webcam sites I have come across.
Yes they use surveillance cameras but eh feeds were fuzzy and offline too often
Limited access participants daily lives but the selection was terrible and it certainly did not justify the cost to use the site.
When we tried Camarads all cameras showed nothing but a few messy apartments and couple of lazy wanna-be cam models.
Camarads roughly consists of only eight male/female couples.
Due to a small amount of entertainers, viewers sexual desires when using the site could be restricted.
What it came down to was there was nothing sexual going on, looking more like a nudist camp rather than sex spy cameras!
Camarads Membership Costs and Prices to View Spy Cams
Membership prices are unreasonably expensive, I pay less money for a whole month of broadband television and home phone…. So it would be foolish to even consider signing up for this ridiculous nonsense.Premium membership sets you back $30 per month
Camarads Review Summary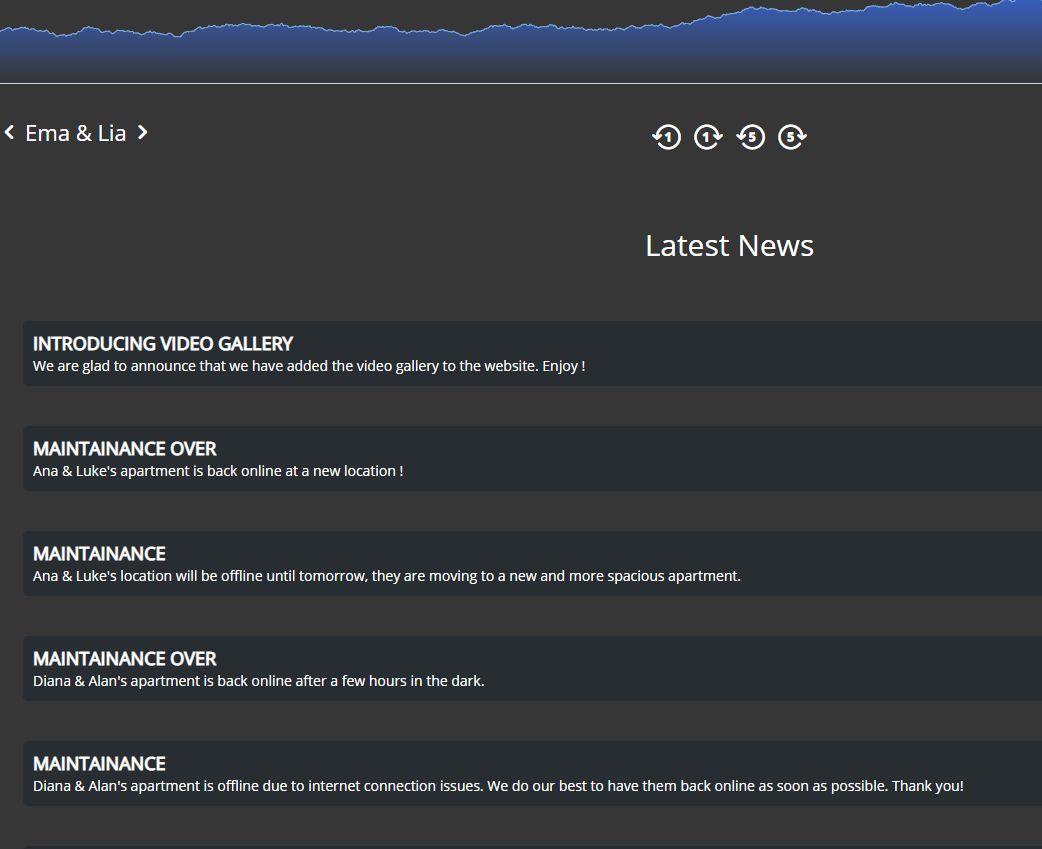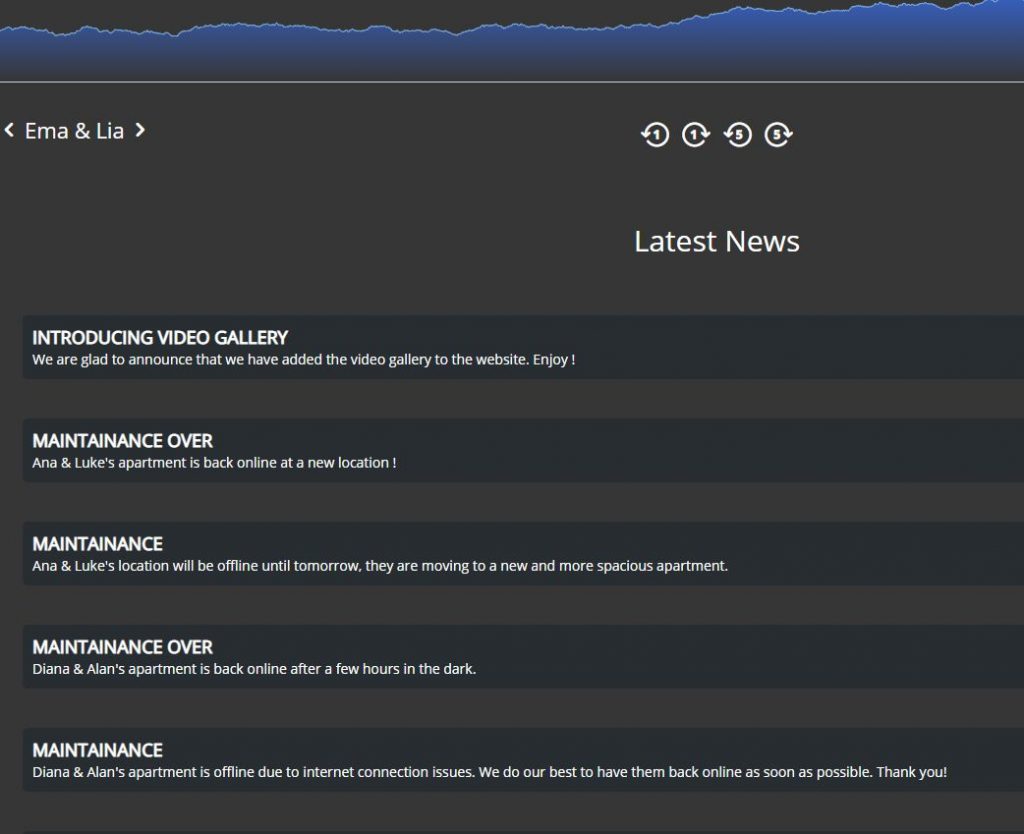 There seems to be a constant issue with maintenance here, like nearly every fucking day at least during the time frames we were doing our tests. There are issues with internet connectivity too which is a basic necessity for such a site. Models were scruffy and seemed to lack pride in their appearance. Maybe their trying too hard to make it look novice or Amateur.
However, they certainly need a good makeover. The way the models walk and sit suggest they don't really want to be there. The lack of enthusiasm is daunting. I feel as though I am watching a motionless picture, not a live stream. It was fucking boring man.
I was bored after the first five minutes, I sat for an hour watching and nothing changed! I revisited the site over a course of several days and weeks just to be sure it wasn't bad timing, but every visit was as disappointing as the last. Camera angles sucked and even if you do see a rare sexual act all the explicit details are blocked by someone's hair, leg or arm therefore any slight chance of excitement is quickly diminished.
I wish I could say reallifecam, the site most like camarads was better but it is not. Have you ever been hunting? You know all those hours of waiting to find a deer? This is slower than that! No kidding. Most recently I kept an open mind and tested out voyeur house tv. That was the worst of all the so-called live voyeur webcam sites.
Sites Like Camarads
My advice would be to head over to Streamate.com it has wide selection of niches as all tastes are catered for. Upon entrance to Streamate (review at that link) you can immediately see that this is a very easy to use cam site where you can get a good return on your investment of time. For a few dollars and no membership or committment you can go live with any of the thousands of cam girls at the site.
What I prefer about that site over camarads is the following.
Camera quality is also great, there is lots of action to jump into and never a dull moment.
Signup is quick and easy.
Live chat is available to help you with any questions you may have.
TIP: For those of you on a budget you can join a gold show for a cheap affordable set amount.
I thoroughly enjoy my time each time I use Streamate.com and if you are looking for adult cam sites like camarads this is by far the place where you will get the best deals for live sex action via webcams.  Also check our out list of some of the cheapest sex cams.