Considering registering at Voyeur House? Read the review first covering prices, costs, features and overall value. See if VoyeurHouse.com if safe & legit here.
Upon entry to voyeurhouse.com it was instantly clear that this is an amateur setup with super basic surveillance cameras and no afterthought. The fact is that voyeur house isn't very active at all. Not a model in sight and even the decoration and housekeeping of most of the rooms is awful and outdated. Sadly most of the voyeur webcam rooms remind me of a lame second hand furniture store. That bad! I ended up watching a tabby cat for a half hour trying to talk myself out of writing a full voyeur house review.
However, it had to be done since so many people these days are curious about voyeur house cam sites.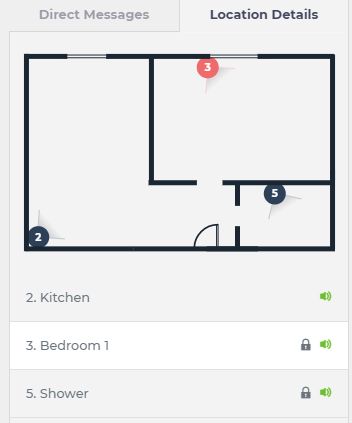 What is Voyeur House and How Does it Work?
The site claims this is what voyeur house offers…
"Voyeur House is a adult project that offers unique services, giving you the opportunity to observe other people's private life 24/7. The cameras stream live 24/7, are unscripted, and uncut."
The voyeur house is set up in a villa with uneven white roughly painted walls and lights that obstruct vision. As we noted here the real glaring issue is that voyeurhouse.com content is so limited it sort of leaves you scratching your head wondering if you have missed some secret archive or stash of voyeur cams.
NOPE, that limited selection of voyeur house cams is just all they offer!
Archived footage is minimal and very low quality too. Worse yet all the solo acts look very staged.
Having used as many voyeur house cam sites as I have I am certain that the orgasms are fake but their so rare in a week I saw just two. Even I have sex more often than that.
Maybe the most glaring deficiency of the website though is the mere fact that the performers look ridiculously bored. Even if the orgasms are not faked a lot more can be done to try and satisfy viewers. Perhaps some cam girl performers at least would bring some level of value.
For us after becoming a member of voyeur house it was obvious that minimal effort was put into producing this voyeur cam site. When clicking on specific subjects you only get a choice of a minimal amount of videos, most videos are similar in structure and lack finesse.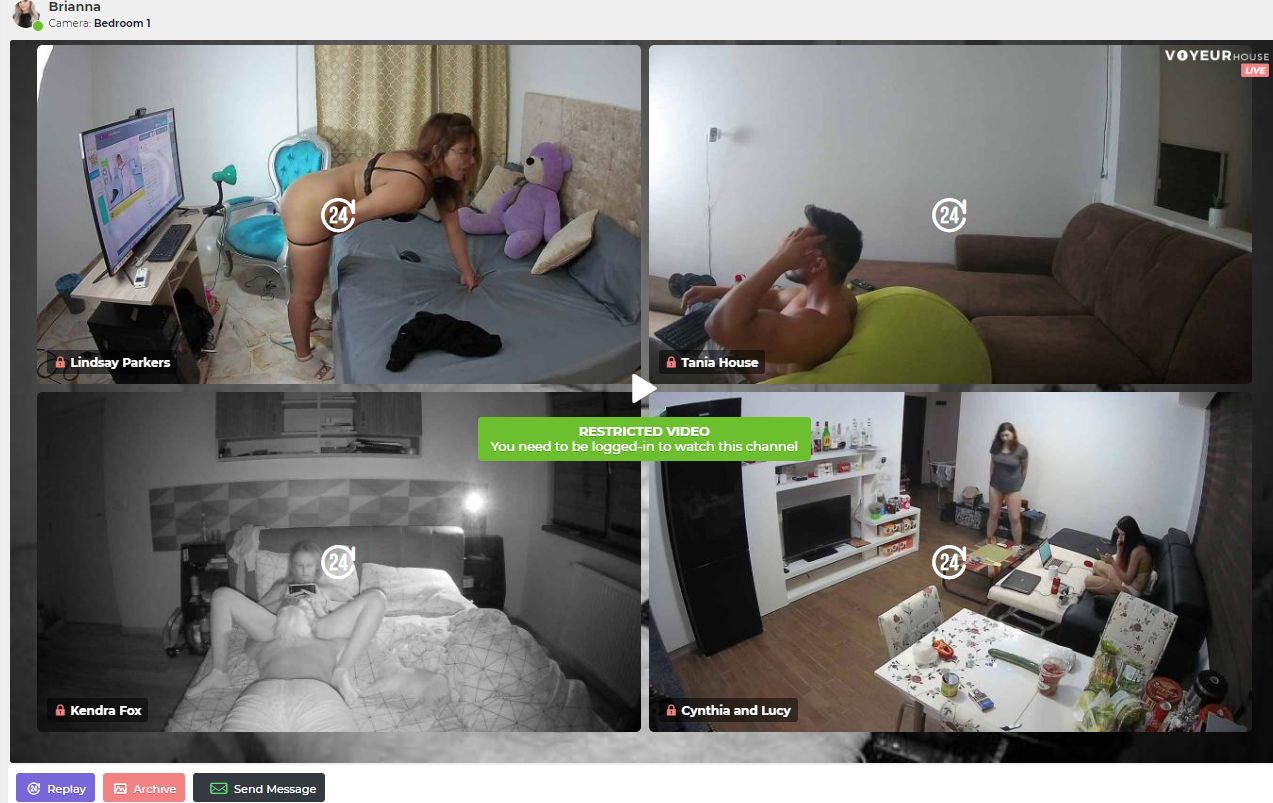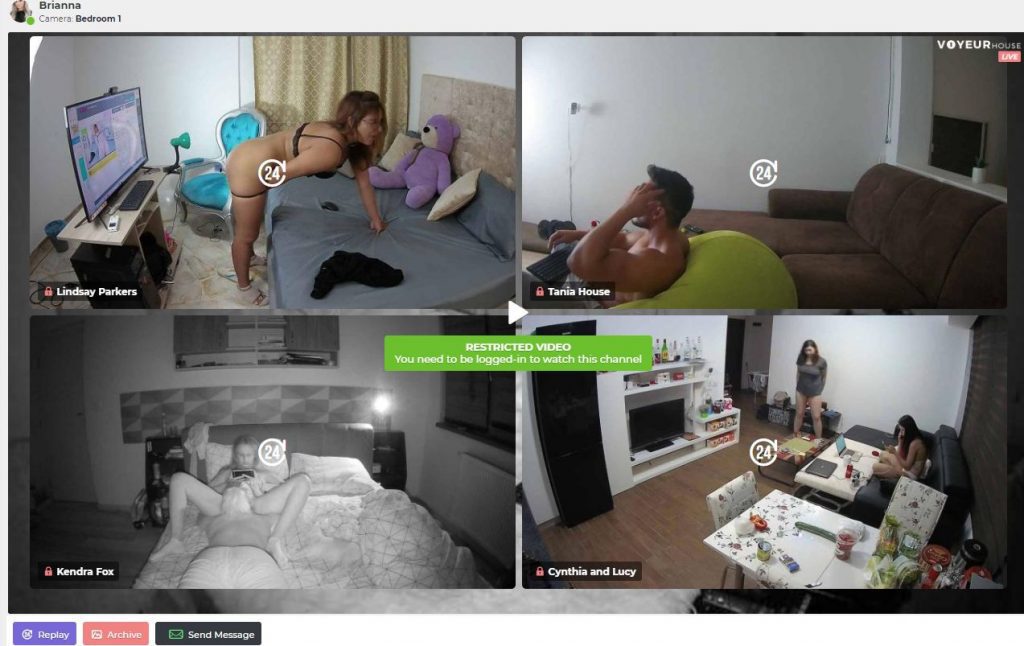 Voyeur House Prices and Membership Costs
There are roughly ten regular performers which is nowhere near enough. This soon leads to boredom.
Membership signup content includes:
Only slightly different camera angles from 4-5 spy sex cameras inside the few voyeur houses that are live at any given time. Replay of old footage. That is all they offer.
To be blunt, voyeur house is a complete waste of time and money!
Voyeur House Alternatives
Let me shoot you straight on cam sites like Voyeur House; they are all nearly the same and few have more than a dozen rooms. That is why the idea of a voyeur house is better than reality! I came across Streamate like 7 year ago though and I have never looked back.
Streamate.com has a huge selection of very beautiful models of all ages. You can peruse cam girls by size and ethnicity as well as location and language. You can read my full streamate review to learn more.
I was able to message all the models and they can reply without paying a dime, which is a great feature! Models are of course all live and ready to discuss your personal sexual desires and there are like 1000 plus cam girls on that cam site 24 hours a damn day. Payment is easy, fast, and discreet and they don't charge any membership fees either.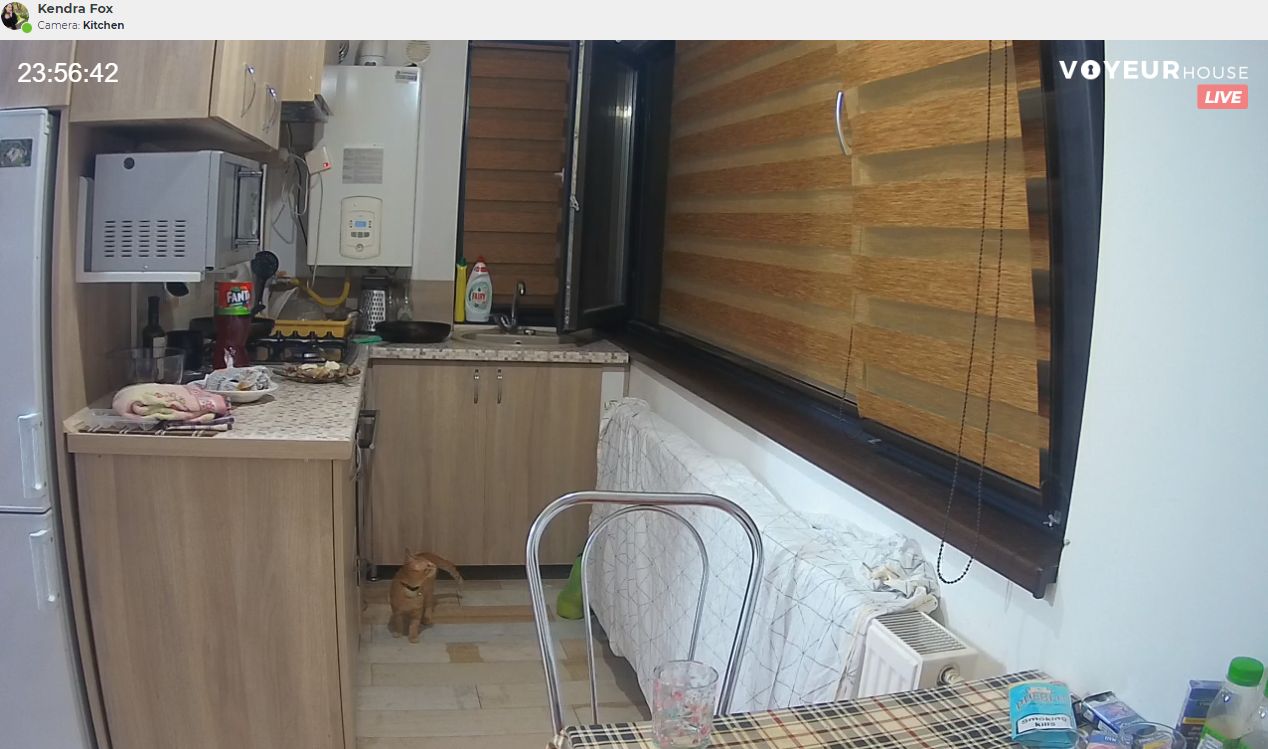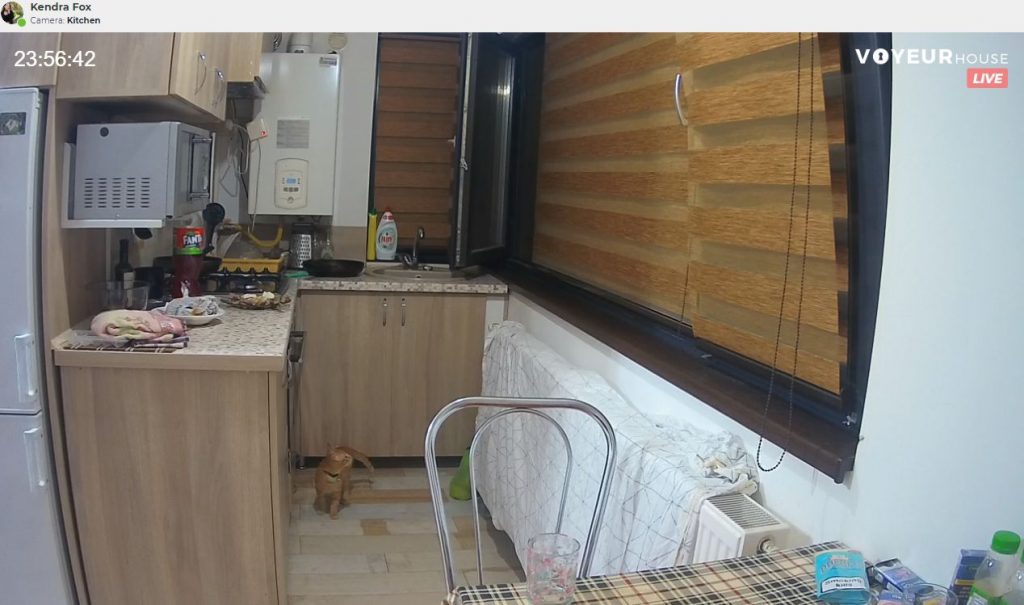 Private one on one chat features provide you with a chance to be alone with your model of choice, where fantastic friendships can blossom. HA! Who the fuck wants that.
It's a live sex site folks. A place to get your lotion out and wank til you bust a nut but without getting screwed over. Seriously though, the site is great because you actually get lots of value from their which is because the price per minute is low and the way the site operates is totally transparent. These are qualities you can all of which make for a safe, legit, and good webcam sex site.
Lastly another reason this is the best site like voyeur house is because you always have new cam girls to chat with. Cam 2 cam option is readily available all day and night. One of the things I love most about this site is the email alerts. They are easy to set up when favorite models go live you can hop on and see them.
Lastly, Streamate.com is easy to use and affordable. I have had the most satisfying experience here with some of the most exquisite cam models I have come across at that site.
Voyeur House Conclusion and Review Summary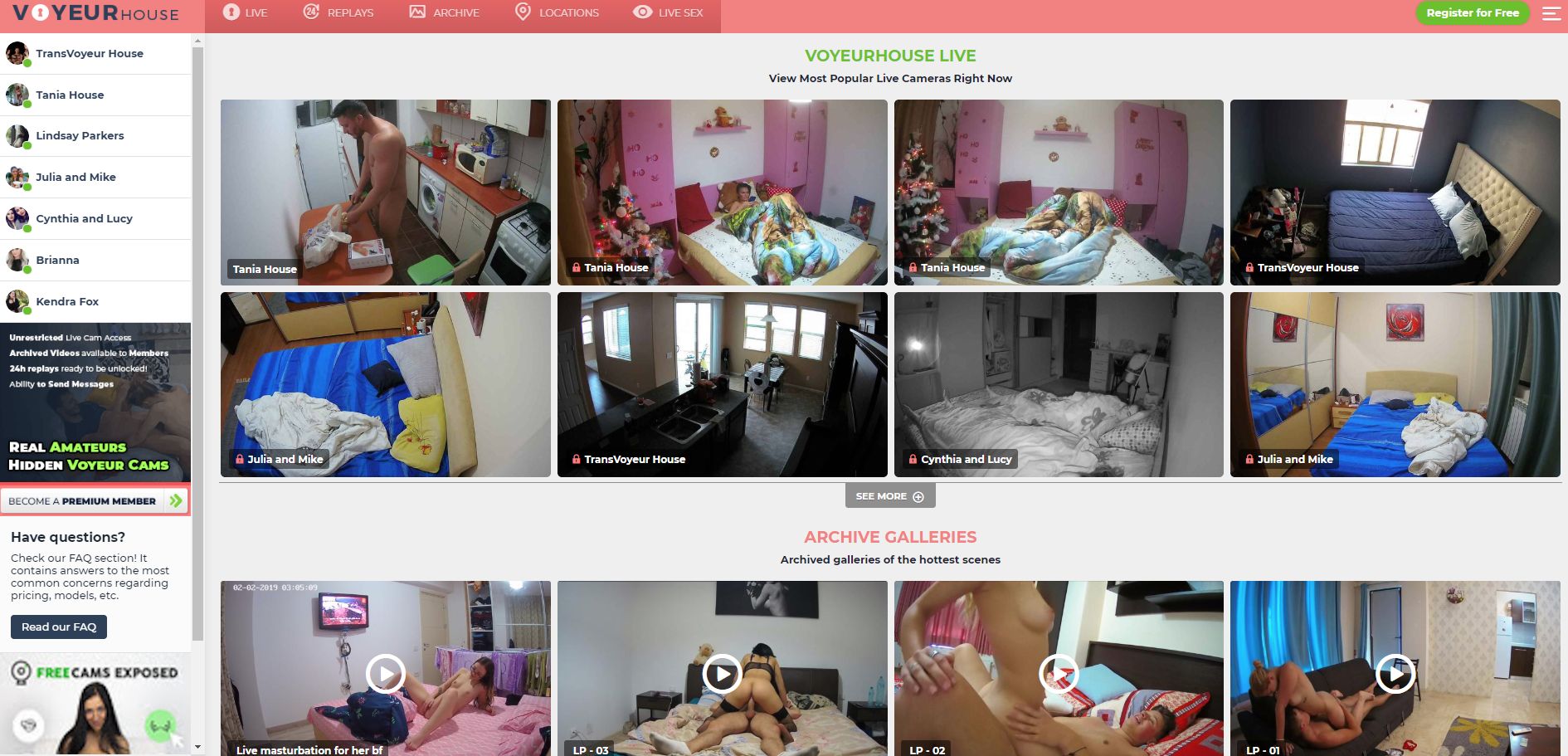 I think I have been really clear about our disdain for voyeur house after getting ripped off for about $30.00. It was immediately clear once we joined that we were pretty much duped. I was hoping after testing reallifecam a few months back that finally we had found a legit voyeur house site but this was anything but that. Having done a voyeur house review and having tried to all the so-called top voyeur house sites know this space is not yet evolved to where you can get your money's worth.
For now the best guidance I can offer is use true and safe adult webcam sites that offer a good value for money. We have a good list of the best live sex cam sites which I recommend you read.