Maybe you ran across jerkmate or jerkmatelive and want to know is it really free? If so read the review and see what they are not telling you. This is a clone!
Jerkmate is one of the newer cams sites in this already overpopulated space. The internet is flooded actually now with live sex sites so what makes this site special? That was the big question we had.
So the first thing we noticed as the funky robot sex looking logo. We also took note that it appeared to be a very simple website that runs on the concept of mutual masturbation.
All looked good at first. However, what raised our concern was that it is all explained through a huge unnecessary introduction.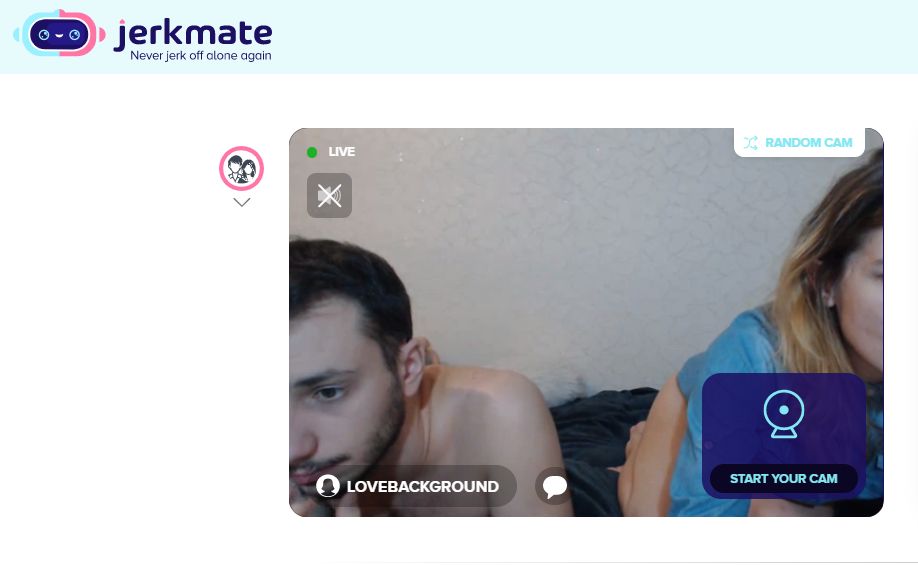 We were looking for couples sex cams and landed on the jerkmate couples page. We saw their claims and took the bait.
"Having sex with the same person all the time can become a monotonous and even boring situation. Even if you're in love, the need for diversity will slowly grow on you over time. At some point or another, almost all couples go through a phase where they want to try new sexual adventures. Whether it's masturbating together or having threesomes, there are many different options to explore. Jerkmate offers couples all over the world the opportunity to try something they probably never even imagined was possible. Register at Jerkmate.com, verify your account and then start browsing through immense collection of real amateur couples. They are just like you: horny, anxious and willing to try just about anything! Soon you will be connecting live on webcam with other couples who will help you and your partner try things you never thought you would."
It all sounded too good to be true…and it was! 
What is Jerkmate besides a Fake Jerk Off Cam Site?
Although some models are easy on the eye nothing at all was free. No pre-recorded video footage can be purchased here either.
Personally, I prefer an option to buy videos as well as watch live performances then you always have your favorite models to masturbate to even when they aren't online.
There was a silver lining though, as it turns out it's running a clone version of Streamate.com (but it's a complete joke that you get anything unique here.). You really need to go direct to the source at Streamate.com.
Listen, guys. Here is a screenshot of Streamate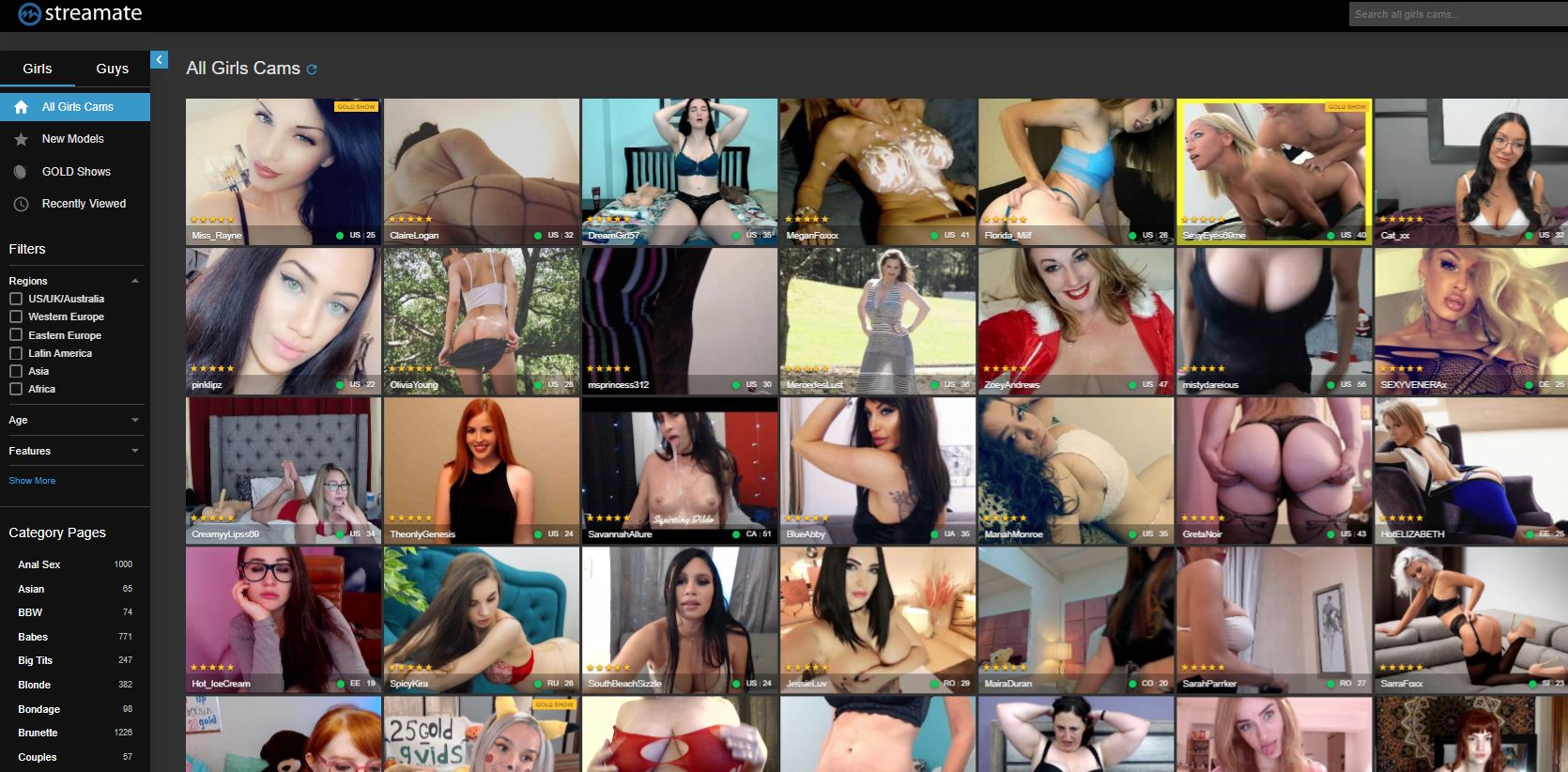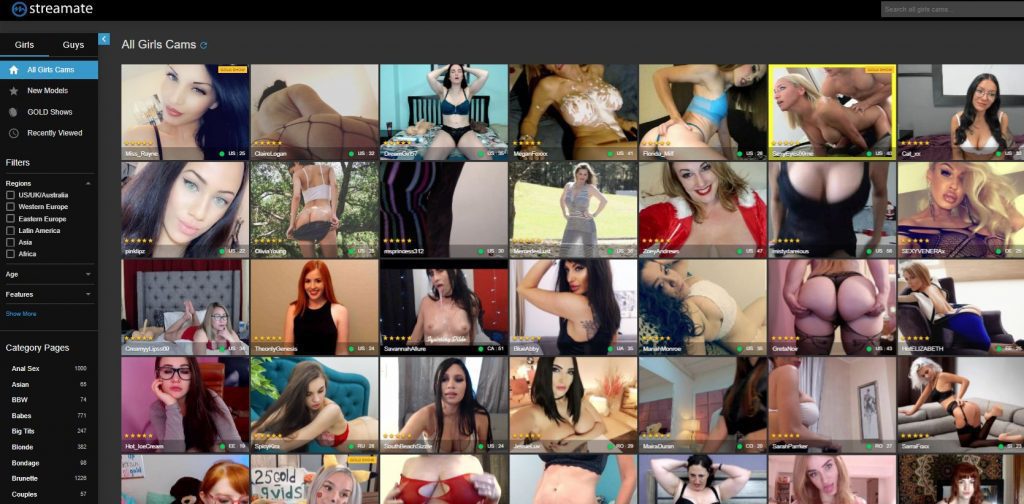 Here is a screenshot of the site that jerkmate registers you for. It is just called JerkmateLive and it's the same damn thing. They are just trying to make a buck as an affiliate of Streamate. TOO FUNNY!
Everything was the same. Even word-for-word the terms of service and features. Every model was the same so it doesn't make sense to visit a duplicate platform. 
For an elite live porn experience, it is advisable to explore real adult cam sites.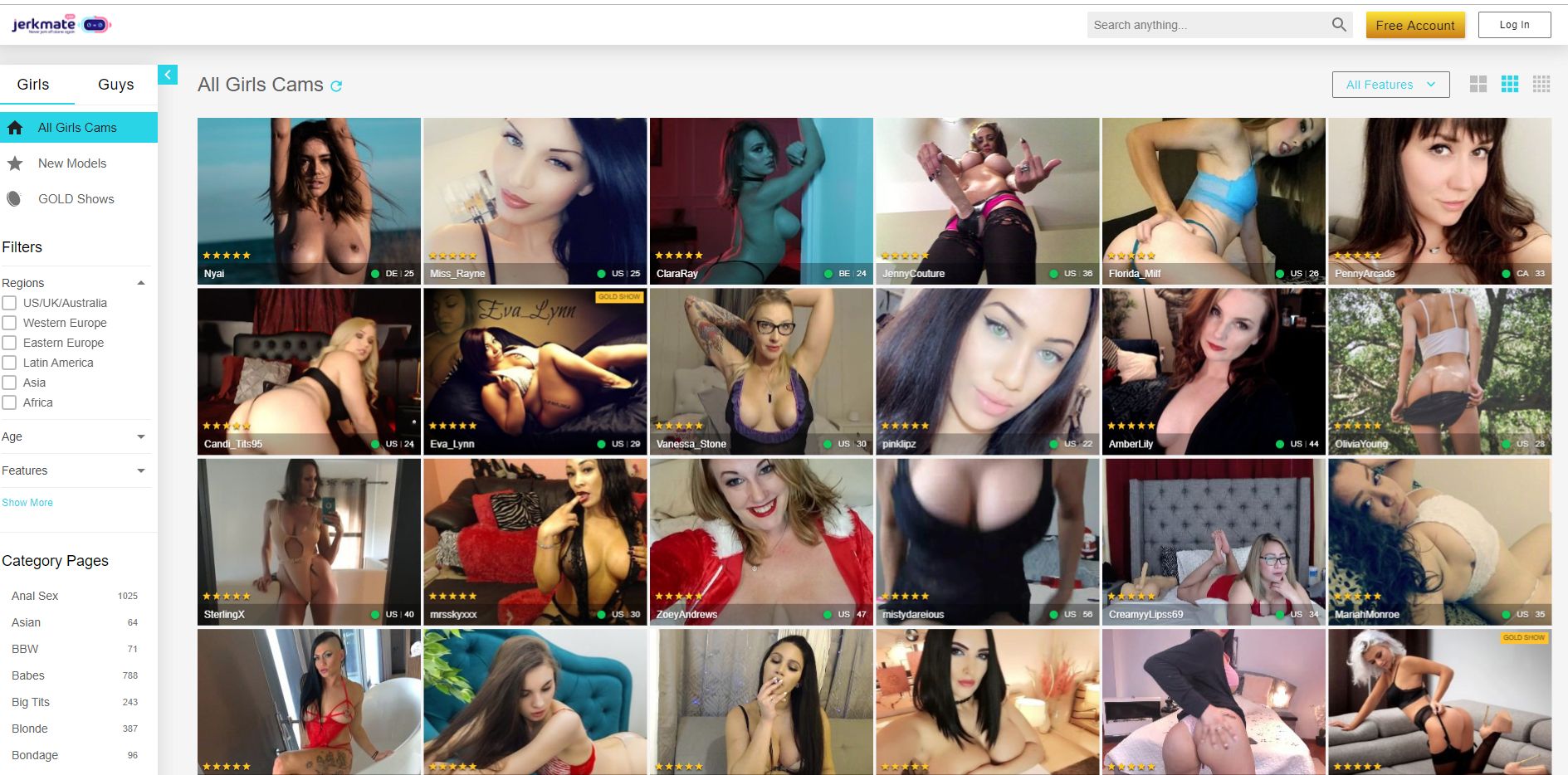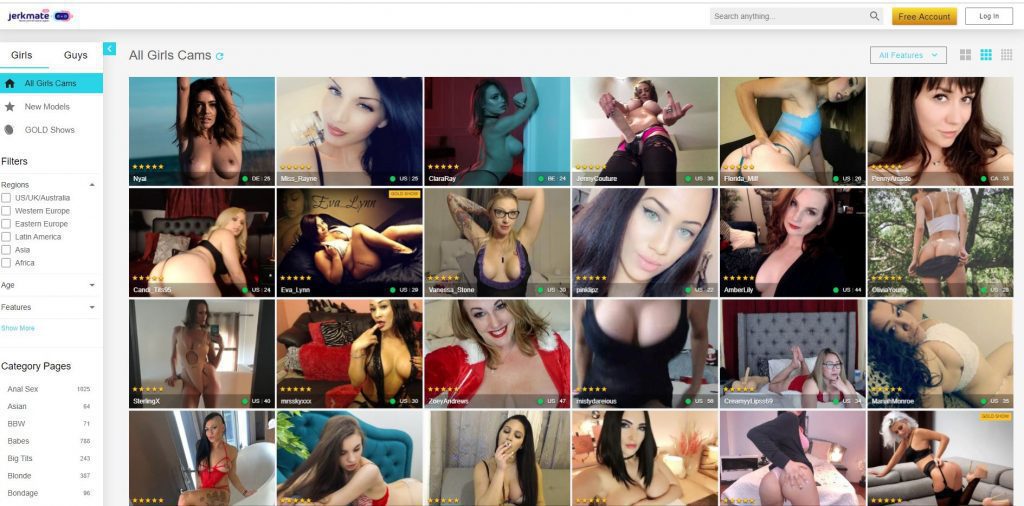 The con that annoyed us about jerkmate is intentional and it is this. It's almost impossible to get a feel of the website before what I believe to be a forceful sign-up method.
I understand Jerkmate isn't a free website, but on most reputable sites free chat features help decision making and you may take your time as a guest rather than getting pushed into something you don't want and can barely explore, resulting in a waste of time.
Us, we already knew about Streamate.com and have been members for years. Jerkmate assumes you are a fool and tricks you into thinking it is something new when it is not!
Chat roulette sites like DirtyRoulette are no good at offering adult cam chat, in fact, they are worse than white label copies.
Jerkmate Signup Process: What to Expect via JerkmateLive
The free signup process asks for bank details immediately, no chatting at all without doing so. Now that you know the truth head directly to Streamate.com.
You need to basically be blind and stupid to not see what is going on here. We tested two cams after registering via jerkmate and got access to the crummy white label cam site at jerkmatelive.
Then we selected two cam girls, the first-named Miss_Rayne and the second was AbbyBell.  It was just then we suddenly saw this was just streamate.com. So we felt stupid for not realizing sooner that we had been duped into registering when we are already a member of the real streamate.com site.
NOT LET ME SAY CLEARLY. Yes, we love the streamate platform but for God's sake use Streamate.com to register and not the play jerkmate!
Sites Like Jerkmate 
Pornhublive (another site like Jerkmate trying to dupe you into thinking what they offer is different or new)
Also, camonster is up to the same nonsense!
Jerkmate Review Summary – Bust a Nut Someplace Else!
Jerkmate claims to be unique but now you know the truth that it is not. Jerkmate states that you are there for mutual masturbation, there is certainly nothing new about that. I mean, seriously dude, there are fine platforms available watching hot cam girls, couples and their live porn shows. Jerkmate is just plain bad as you can get!
After visiting Jerkmate and finding out the truth I had to share an honest jerkmate review. Literally, hundreds of positive fake jerkmate reviews are online because they are operated by a company called Crak Revenue which pays webmasters to refer traffic to this cam site.
They do not pay them to place fake reviews but lots of cam site reviews websites are just focused on the money and not sharing all the facts.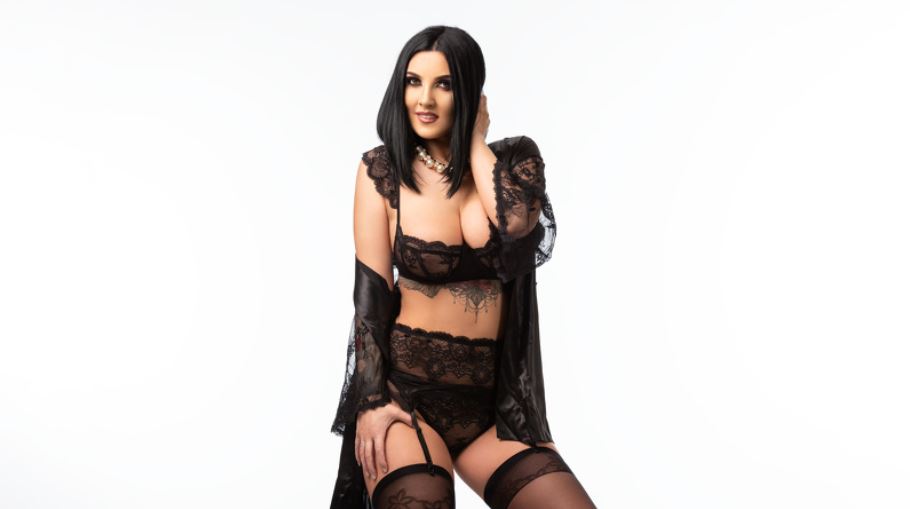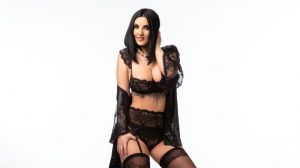 BOTTOM LINE ADVICE: Just head over to a well established highly rated website in the REAL version of Streamate (review at that link). Streamate.com is a personal favorite of mine.
With years of amazing customer feedback and service, you feel secure and know that your personal details are in safe hands with no need to worry.
Streamate is one of the most widely used sought-after adult cams sites and once you visit you understand why.
Nearly 2000 live models.

A large selection of HD cameras.

High-quality live streams.

Private shows.

Cam 2 cam shows

Gold shows.

Phone services.

Fast easy-to-use payment system.

Discreet billing.
Every time I explore a new cam site it's nowhere near as good as Streamate.com which excels in all areas. That said we list some other trusted live sex cam sites on our adultwebcams.review site.